I was offered the following update,
KB976002
, today. It was ranked as
Important
, but not automatically checked for downloading/installing.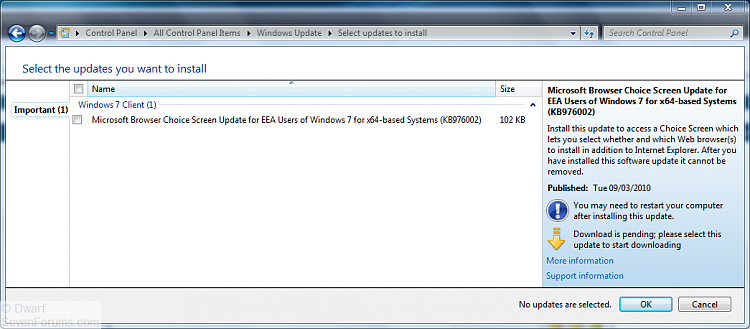 Needless to say, I declined this update. Why should the EU dictate what browser I, or indeed anyone should use? If we want to use a different one, we would do so.
I also set it as
Hidden
so that I am not pestered by it again.
Windows Update - Hide or Restore Hidden Updates