Hey guys
I just started to get blue screens this morning. So far Today I've had 4.
I'm thinking its fire fox. Makeing it do it but the last one I had had nothing to do with Fire fox
I am geting some sort of memorie error or this ircq thing.
Also I took some pictures of my last blue screen to show you guys whats going on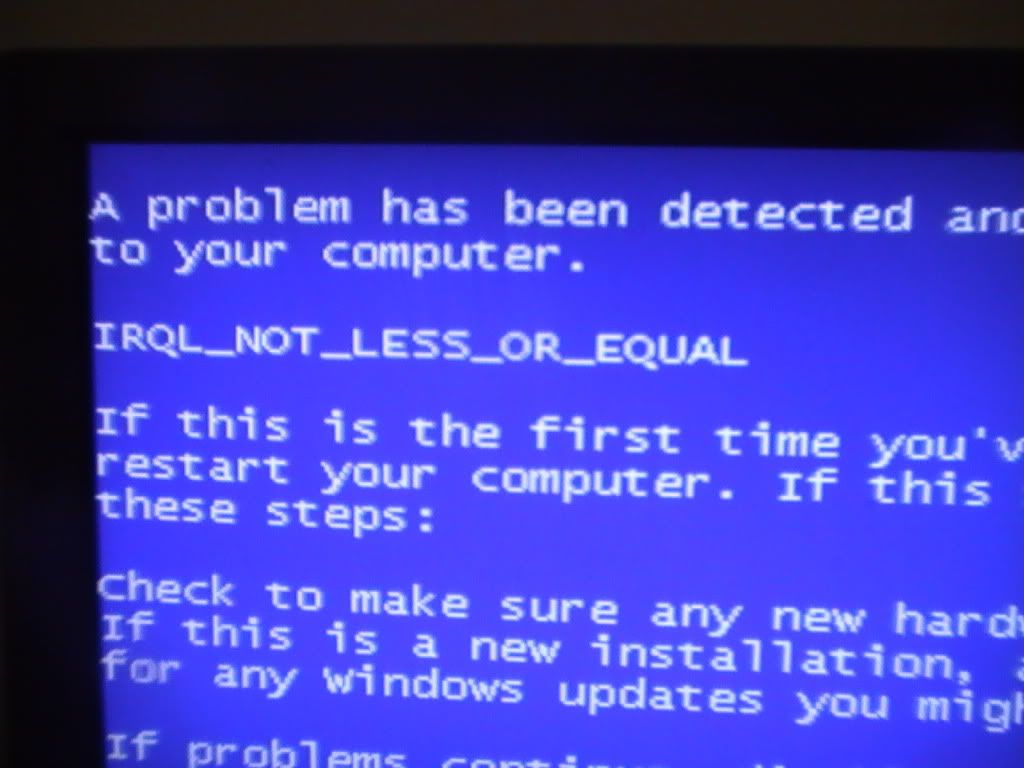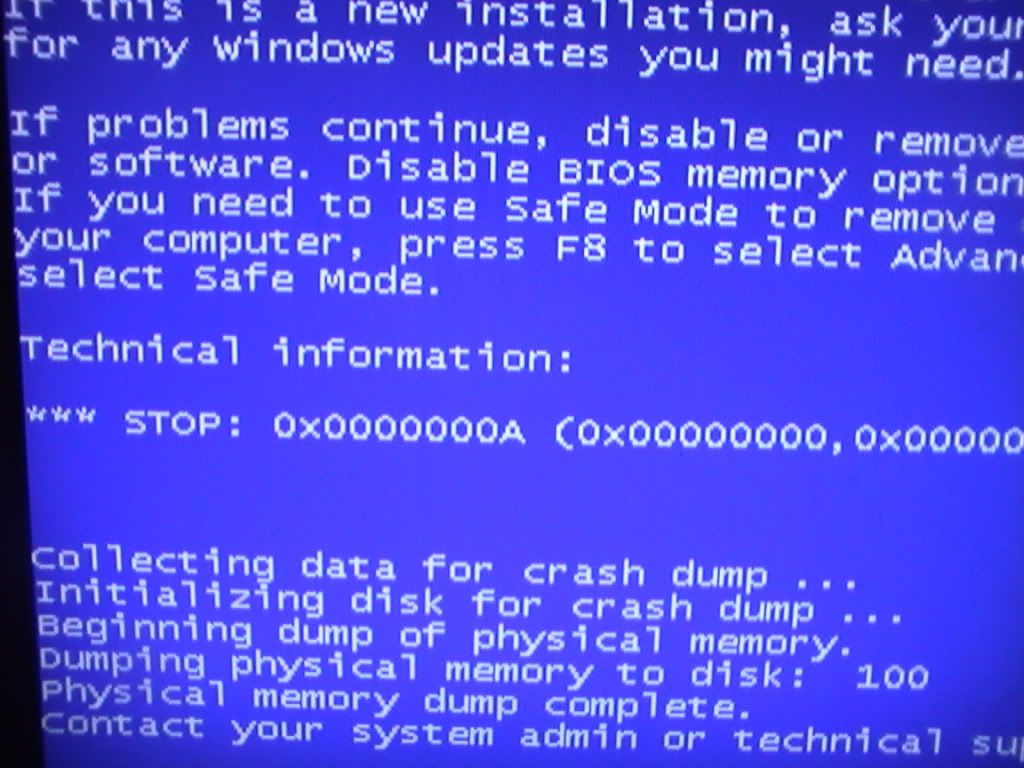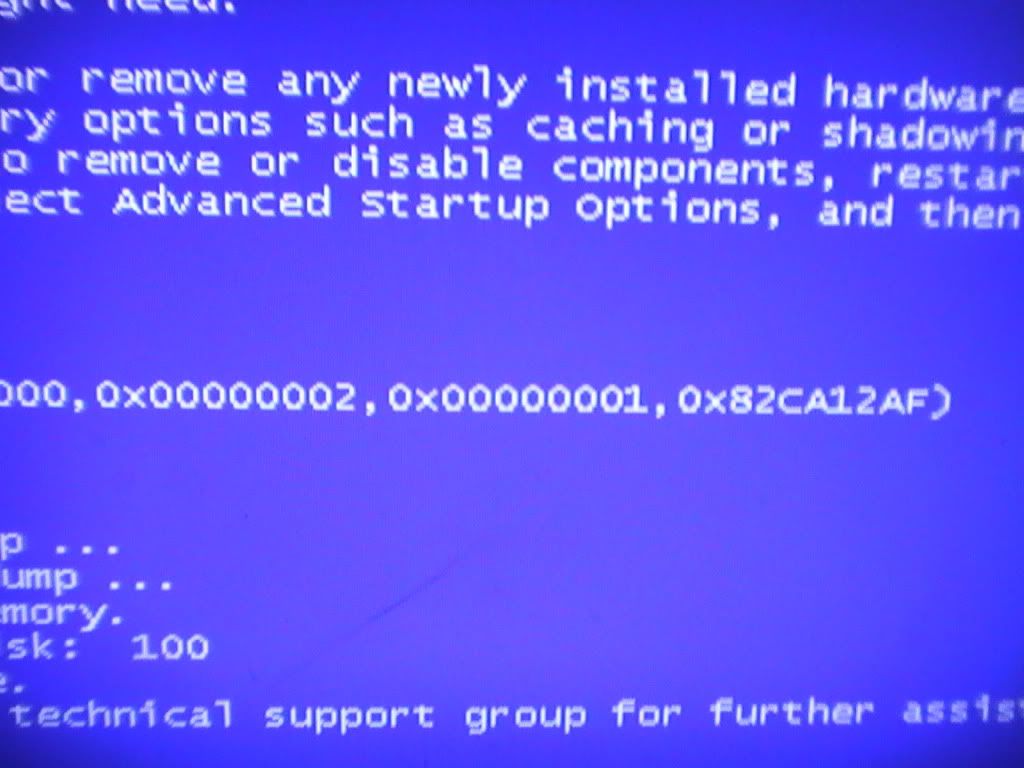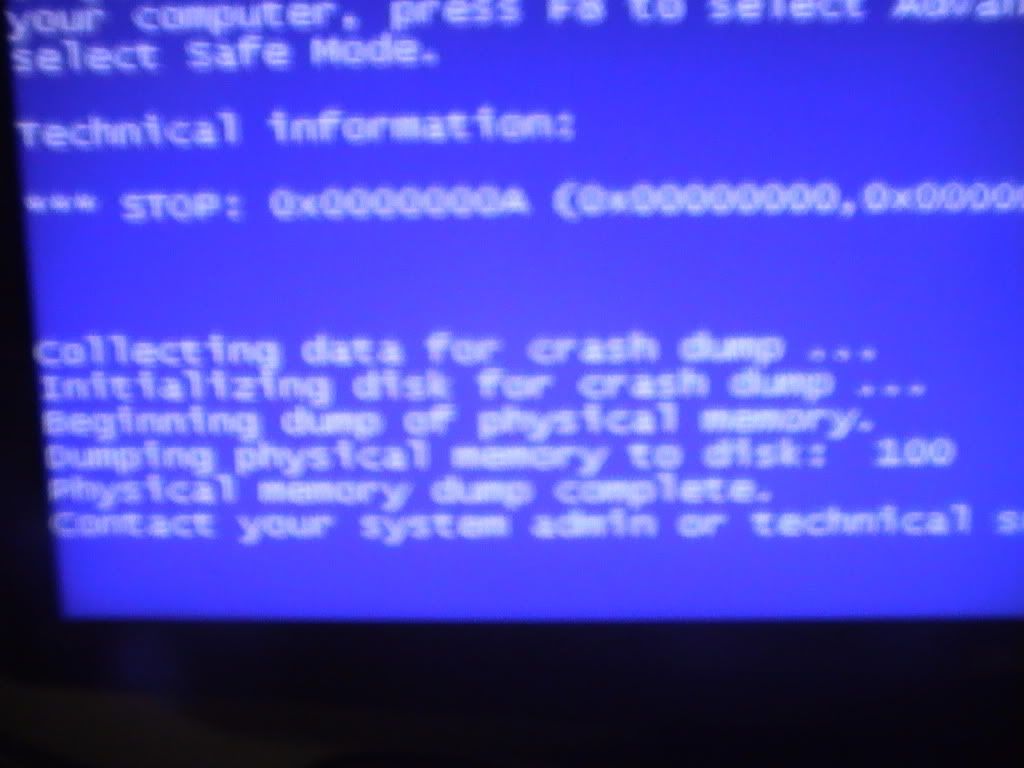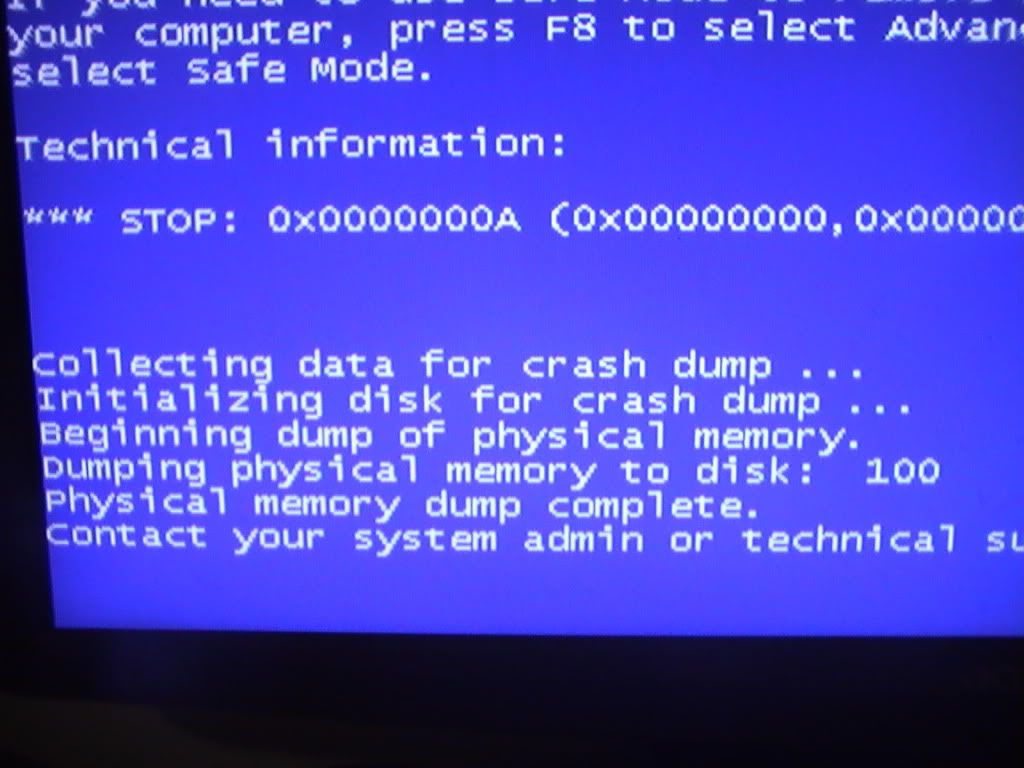 Thats what I've got so far Next blue screen I hope to capture aswell
Cause
This bug check is issued if paged memory (or invalid memory) is accessed when the IRQL is too high.
The error that generates this bug check usually occurs after the installation of a faulty device driver, system service, or BIOS.
If you encounter bug check 0xA while upgrading to a later version of Windows, this error might be caused by a device driver, a system service, a virus scanner, or a backup tool that is incompatible with the new version.
We need the actual DMP file to tell you why
If you wish to have others assist you with your computer's BSOD symptoms, upload the contents of your "\Windows\Minidump" folder. The procedure:
* Copy the contents of \Windows\Minidump to another (temporary) location somewhere on your machine.
* Zip up the copy.
* Start your own thread in the appropriate section of the forum and attach the ZIP archive to your post using the "paperclip" (file attachments) button.
* Briefly describe the problem history and circumstances in the same post. Somebody will attend to your query as soon as possible.