Hey there everyone, I've been a long time lurker on seven forums, and have used the info on your theads to get my google chrome working when win7 first came out.
However, this time, I've decided to Move out of Tom's hardware threads and post here for a conclusive answer.
I have put together a build some time back since july, its been giving me BSOD's. This only happens when i ahve a portable USB HDD connected to the USB port - whether front panel or back panel header, I still get a BSOD. I did a fresh install of Win7 x64 with the latest device drivers from Intels and Realtek's site.
System specs;
Intel i3-2100 @ stock
ECS H67H2-M Black deluxe mobo
4GB (2x2GB)Twinmos DDR3 1333MHz (dunno the voltages since the sticker doesn't say anything apart from CL9) but I'm assuming its 1.5V +/- .075V
1x 250GB Seagate(formerly maxtor HDD) OS
1x 2TB Samsung HDD for movies and media drive
LiteOn DVD +/-RW
Thermaltake Toughpower 600W PSU
The PSU and 250GB HDD were hand downs from me to this rig..my pals.
Now everytime I connect the portable USB HDD to the port, I can run a movie from the device but after a while, it gives a BSOD. When running a movie from the desktops HDD, there is no such hickup.
Now;
With all this digging I've learn't that
1| BSOD's can happen from a grounding issue
2| BSOD's can happen with a driver failure(or badly written drivers)
3| BSOD's can happen due to heat issues
4| BSOD's can happen from a faulty hardware
5| BSOD's can happen from USB devices as well
But i want to get to the bottom of this problem. Otherwise I can't get back to what I'm supposed to be doing...

I'm one of those people who needs to solve the vcurrent problem then move on to other things.
I'm sorry for the long post, but this BSOD thingy is getting to my.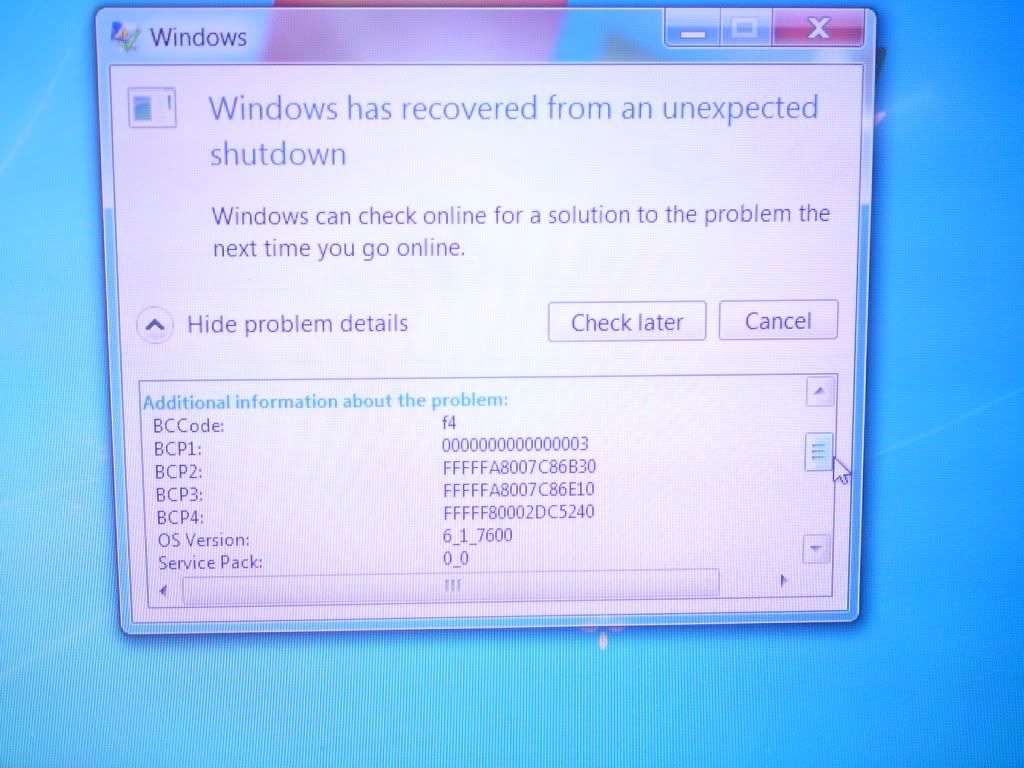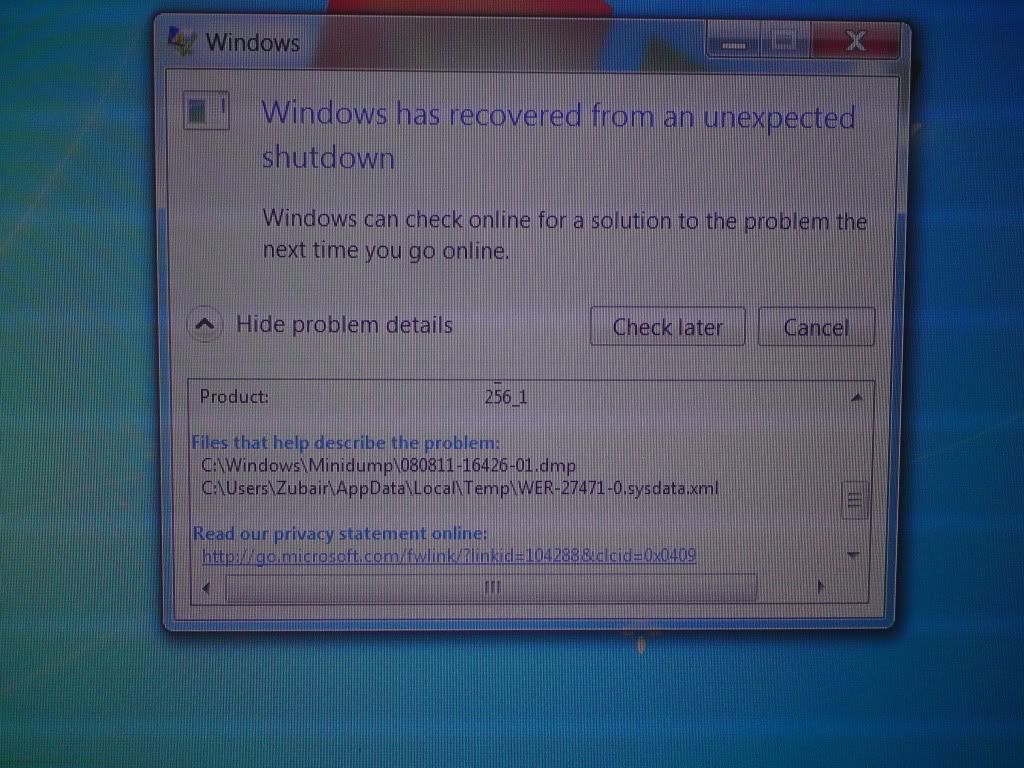 hope these files help, lemme know if you need anything else or what else i can do from here on.
Is Windows 7 . . .
- x64
- installed after connecting the parts
- retail
- What is the age of system (hardware) - 2 months
- What is the age of OS installation (have you re-installed the OS?) - 2 months - yes multiple times.
Thanks!