Code:
Start Menu\Programs\DAEMON Tools Lite
Start Menu\Programs\MagicISO
Daemon Tools, Alcohol 120% and Power Archiver Pro uses
SCSI Pass Through Direct
(
SPTD
), which is a well known BSOD causer. Uninstall the program at first. Then download SPTD standalone installer from
Disk-Tools.com
, and execute the downloaded file as guided below :
Double click to open it.
Click this button only:
If it is grayed out, as in the picture, there is no more SPTD in your system, and you just close the window.
MagicIso does not use SPTD, but as it also makes a disc Image emaluator, better you dont use that feature. Almost all kind of disc image emaluators are problematic, today or tomorrow.
Code:
Start Menu\Programs\NetBalancer
As you are getting network blockage, Better you dont use NetLimiter or Net Balancer, specially dont place NetLimiter at startup.
Free up the startup.
Click on the Start button
Type "msconfig (without quotes), click the resulting link. It will open the System Configuration window.
Select the "Startup" tab.
Deselect all items other than the antivirus.
Apply > OK
Accept then restart.
Code:
Start Menu\Programs\Auslogics\Disk Defrag 
Start Menu\Programs\Puran Utilities
Auslogics is sometimes problematic, and Puran does the job much better. So, get rid of Auslogics, positively.
Code:
Start Menu\Programs\Avira
Start Menu\Programs\Avira\Avira Desktop
Start Menu\Programs\Spybot - Search & Destroy
Start Menu\Programs\SUPERAntiSpyware
Spyware .... how many have you noticed, if you use the internet fairly?

Two programs fro spyware protection?

No need. They are also network killer. Uninstall them. Uninstall Avira using
Avira AntiVir Removal Tool
. Use
Microsoft Security Essentials
as your antivirus with windows inbuilt firewall, and
free MBAM
as the on demand scanner.
Download, install and update those, and then run full system scans with both of them, one by one.
Code:
Start Menu\Programs\GIGABYTE
Start Menu\Programs\GIGABYTE\EasySaver
Start Menu\Programs\GIGABYTE\ET6
Start Menu\Programs\MSI Kombustor 2.4
Start Menu\Programs\MSI Afterburner
Start Menu\Programs\MSI Afterburner\SDK
All those are bloatwares .... not only not needed, but also troublesome. Better you uninstall them all.
Code:
Version    6.1.7600 Build 7600
Install Service pack 1.
Learn how to install Windows 7 Service Pack 1 (SP1)
Service Pack Center - Microsoft Windows
Code:
Name    [00000007] Realtek PCIe GBE Family Controller
Driver    c:\windows\system32\drivers\rt64win7.sys (7.38.113.2011, 404.10 KB (413,800 bytes), 9/26/2011 11:08 PM)
Update Realtek network Driver from
Realtek
Update the VitrualBox Guest Addition, too.
Code:
Name    ATI Radeon HD 4250
Driver    c:\windows\system32\drivers\atikmpag.sys (8.14.1.6264, 351.50 KB (359,936 bytes), 7/4/2012 10:40 AM)
Update your ATI/AMD display driver.
You can get it from the link in our forum,
Latest AMD Catalyst Video Driver for Windows 7
, or you may go to
AMD Graphics Driver and Software
and opt for Automatically Detect and Install the appropriate driver for your card.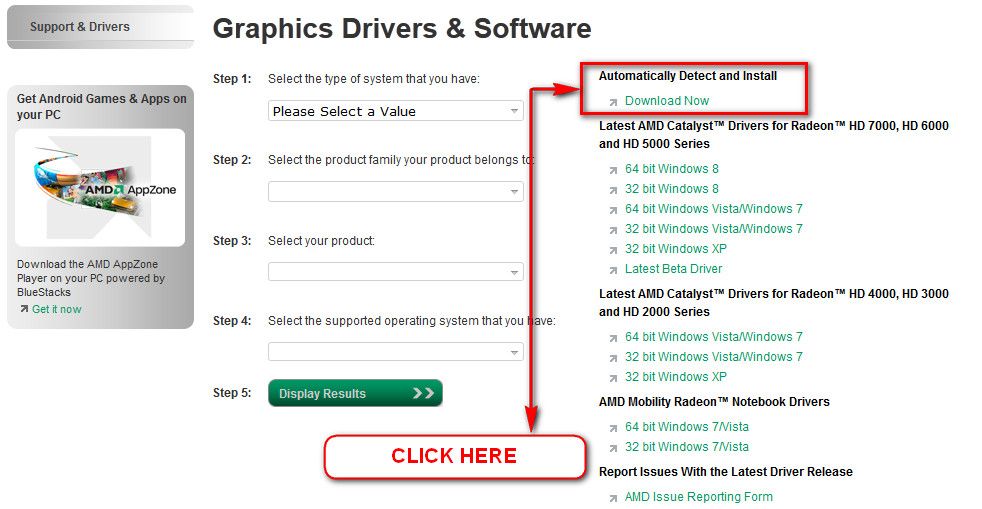 During installation, you may opt for advanced installation, and install the display driver only, not the Catalyst Control Center.
After doing all those, let us know the situation ....