Hello goguvarra.
A stop 0x124 is basically a hardware related error .... it occurs when something in the hardware-driver environment blocks the hardware performance or the hardware are failing themselves.
You are highly overclocked.
Code:
CPUID:        "Intel(R) Core(TM) i7 CPU         920  @ 2.67GHz"
MaxSpeed:     2670
CurrentSpeed: 3200
As you are getting BSODs, you should stop overclocking and run all the hardware components like CPU, GPU and RAM to their default settings. Also set the BIOS to default, too.
How To Clear CMOS (Reset BIOS)
Stress test the Graphics Card using Furmark.
Video Card - Stress Test with Furmark
Notice if any artifacts are visible. Observe the temperature. If the temperature during furmark test is approaching high over 90 degrees, stop the test manually.
Stress test the CPU.
Hardware - Stress Test With Prime95
Test your RAM modules for possible errors.
How to Test and Diagnose RAM Issues with Memtest86+
Run memtest for at least 8 passes, preferably overnight.
Is the computer hot? Report us the heat of the computer after a couple of hours of your normal usage. Upload a screenshot of the summery tab of
Speccy
.
How old the build is? Can you dismantle the PC and clean the inside, specially the air vents and fan grills so that it can blow the hot air out easily? When re-seating, dont forget to apply thermal paste to the CPU.
The BIOS is very old.
Code:
BiosVersion = 0803   
BiosReleaseDate = 05/27/2010
Update the BIOS to Version 0905, dated 2011.03.17.

Warning
P6T6 WS Revo formal released BIOS version 0905
Support new CPUs. Please refer to our website at:
CPU Support () [Official Site - Master Page]
WS Revolution
BTW, if you are uncomfortable with this update, leave it pending, do it as the last resort.
The display driver is not upto date, too.
Code:
fffff880`058ad000 fffff880`06355000   nvlddmkm   (deferred)             
    Image path: \SystemRoot\system32\DRIVERS\nvlddmkm.sys
    Image name: nvlddmkm.sys
    Timestamp:        Sun Feb 10 04:43:08 2013 (5116D804)
    CheckSum:         00A90CB0
    ImageSize:        00AA8000
    Translations:     0000.04b0 0000.04e4 0409.04b0 0409.04e4
Apply the latest version of nVidia display driver.
You may download it directly, from our forum link
Latest NVIDIA ForceWare Video Drivers Windows 7
; or you may opt for the
Option 2
of
Drivers- Download NVIDIA Drivers
for "Automatically find drivers for my NVIDIA products" (it requires java installed).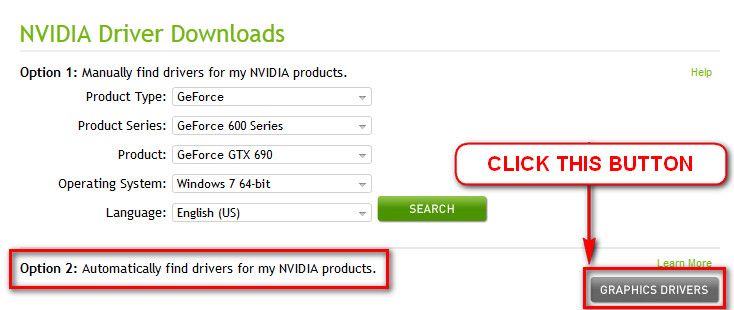 Let us know the results.
_____________________________________________________________________
BSOD ANALYSIS:
Code:
*******************************************************************************
*                                                                             *
*                        Bugcheck Analysis                                    *
*                                                                             *
*******************************************************************************

Use !analyze -v to get detailed debugging information.

BugCheck 124, {0, fffffa8014490028, fa000000, 400405}

Probably caused by : GenuineIntel

Followup: MachineOwner
---------

7: kd> !analyze -v
*******************************************************************************
*                                                                             *
*                        Bugcheck Analysis                                    *
*                                                                             *
*******************************************************************************

WHEA_UNCORRECTABLE_ERROR (124)
A fatal hardware error has occurred. Parameter 1 identifies the type of error
source that reported the error. Parameter 2 holds the address of the
WHEA_ERROR_RECORD structure that describes the error conditon.
Arguments:
Arg1: 0000000000000000, Machine Check Exception
Arg2: fffffa8014490028, Address of the WHEA_ERROR_RECORD structure.
Arg3: 00000000fa000000, High order 32-bits of the MCi_STATUS value.
Arg4: 0000000000400405, Low order 32-bits of the MCi_STATUS value.

Debugging Details:
------------------


BUGCHECK_STR:  0x124_GenuineIntel

CUSTOMER_CRASH_COUNT:  1

DEFAULT_BUCKET_ID:  WIN7_DRIVER_FAULT

PROCESS_NAME:  System

CURRENT_IRQL:  f

STACK_TEXT:  
fffff880`03372b58 fffff800`03ffea3b : 00000000`00000124 00000000`00000000 fffffa80`14490028 00000000`fa000000 : nt!KeBugCheckEx
fffff880`03372b60 fffff800`03b92443 : 00000000`00000001 fffffa80`13ecfea0 00000000`00000000 fffffa80`13ecfef0 : hal!HalBugCheckSystem+0x1e3
fffff880`03372ba0 fffff800`03ffe700 : 00000000`00000728 fffffa80`13ecfea0 fffff880`03372f30 fffff880`03372f00 : nt!WheaReportHwError+0x263
fffff880`03372c00 fffff800`03ffe052 : fffffa80`13ecfea0 fffff880`03372f30 fffffa80`13ecfea0 00000000`00000000 : hal!HalpMcaReportError+0x4c
fffff880`03372d50 fffff800`03ffdf0d : 00000000`00000008 00000000`00000001 fffff880`03372fb0 00000000`00000000 : hal!HalpMceHandler+0x9e
fffff880`03372d90 fffff800`03ff1e88 : fffffa80`14b251b8 fffff880`0336a180 00000000`00000000 00000000`00000000 : hal!HalpMceHandlerWithRendezvous+0x55
fffff880`03372dc0 fffff800`03a7a4ec : 00000000`00000000 00000000`00000000 00000000`00000000 00000000`00000000 : hal!HalHandleMcheck+0x40
fffff880`03372df0 fffff800`03a7a353 : 00000000`00000000 00000000`00000000 00000000`00000000 00000000`00000000 : nt!KxMcheckAbort+0x6c
fffff880`03372f30 fffff800`03a843ba : 00000000`00000000 00000000`00000000 00000000`00000000 00000000`00000000 : nt!KiMcheckAbort+0x153
fffff880`03392ca0 00000000`00000000 : 00000000`00000000 00000000`00000000 00000000`00000000 00000000`00000000 : nt!PoIdle+0x1ea


STACK_COMMAND:  kb

FOLLOWUP_NAME:  MachineOwner

MODULE_NAME: GenuineIntel

IMAGE_NAME:  GenuineIntel

DEBUG_FLR_IMAGE_TIMESTAMP:  0

FAILURE_BUCKET_ID:  X64_0x124_GenuineIntel_PROCESSOR_MAE

BUCKET_ID:  X64_0x124_GenuineIntel_PROCESSOR_MAE

Followup: MachineOwner
---------