The caution indication can be converted to good using CrystalDiscInfo. Click on the caution Button, you will get another window ....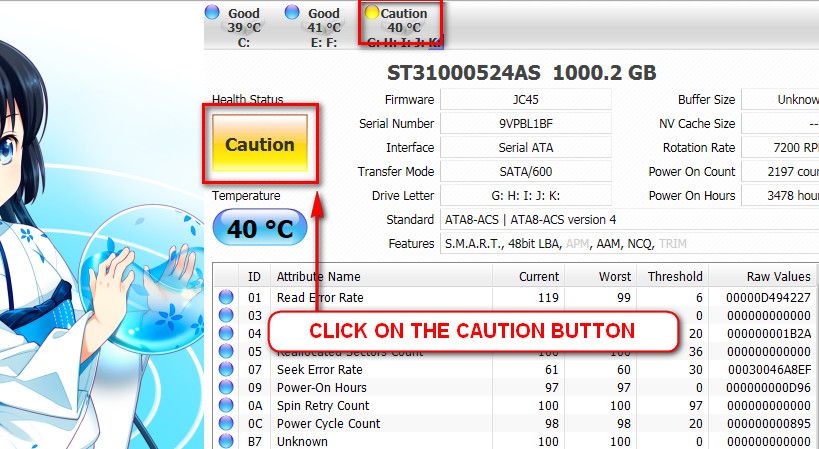 In the resulting window, there are three sliders in the left. Drag them to the ultimate left, and notice the values at the right side are converting to zeros.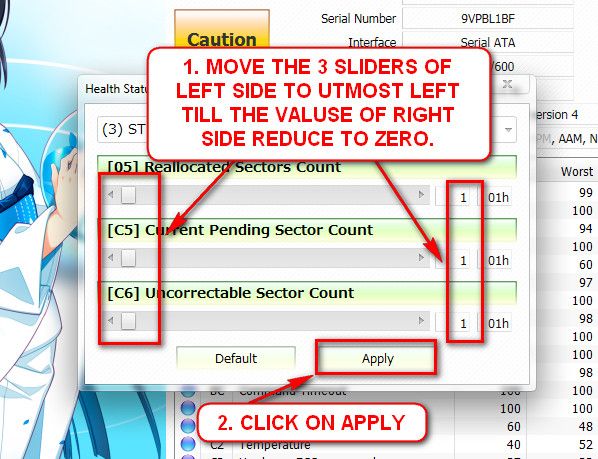 Now click the apply button, and notice that the caution is gone.
Seatools takes some time depending on the volume of data/disc, but not very much. You may continue it anytime.