Daemon Tools
, Alcohol 120% and Power Archiver Pro uses
SCSI Pass Through Direct
(
SPTD
), which is a well known BSOD causer. Uninstall
Daemon Tools
at first. Then download SPTD standalone installer from
Disk-Tools.com
, and execute the downloaded file as guided below :
Double click to open it.
Click this button only:
If it is grayed out, as in the picture, there is no more SPTD in your system, and you just close the window.
The display driver is very old.
Code:
fffff880`06a15000 fffff880`06a6f000   atikmpag   (deferred)             
    Image path: \SystemRoot\system32\DRIVERS\atikmpag.sys
    Image name: atikmpag.sys
    Timestamp:        Fri Apr 06 06:40:44 2012 (4F7E4294)
    CheckSum:         0005A52D
    ImageSize:        0005A000
    Translations:     0000.04b0 0000.04e4 0409.04b0 0409.04e4
Update your ATI/AMD display driver.
You can get it from the link in our forum,
Latest AMD Catalyst Video Driver for Windows 7
, or you may go to
AMD Graphics Driver and Software
and opt for Automatically Detect and Install the appropriate driver for your card.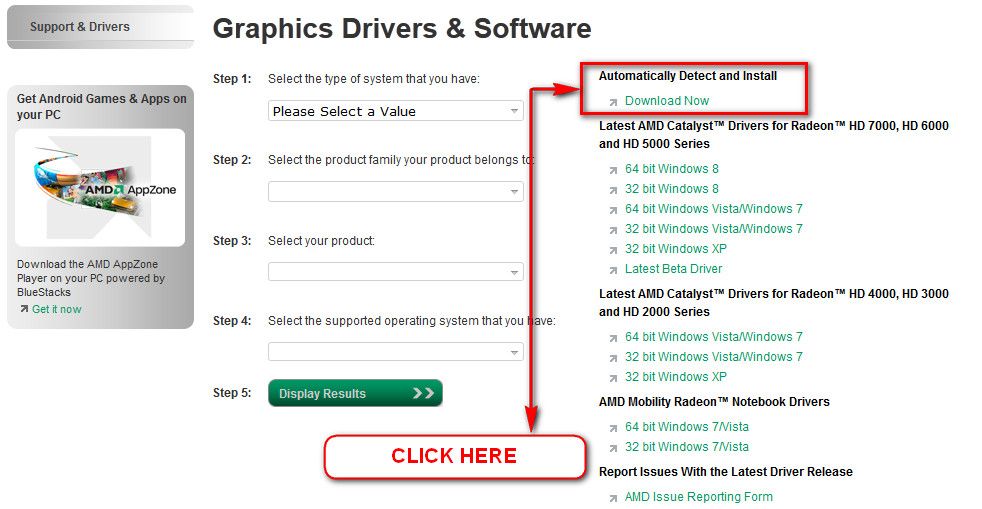 During installation, you may opt for advanced installation, and install the display driver only, not the Catalyst Control Center.
Checked 5 of your latest dumps, but not getting any finite probable cause, but there is a memory corruption for sure. It may be a failing physical RAM, or any driver passing bad information to the memory.
Test your RAM modules for possible errors.
How to Test and Diagnose RAM Issues with Memtest86+
Run memtest for at least 8 passes, preferably overnight.
If memtest comes free of errors, enable Driver Verifier to monitor the drivers.
Driver Verifier - Enable and Disable
Run Driver Verifier for 24 hours or the occurrence of the next crash, whichever is earlier.

Information
Why Driver Verifier:
It puts a stress on the drivers, ans so it makes the unstable drivers crash. Hopefully the driver that crashes is recorded in the memory dump.

How Can we know that DV is enabled:
It will make the system bit of slow, laggy.

Warning
Before enabling DV, make it sure that you have earlier System restore points made in your computer. You can check it easily by using
CCleaner
looking at Tools > System Restore.
If there is no points,
make a System Restore Point manually
before enabling DV.

Tip
Let us know the results, with the subsequent crash dumps, if any. Post it following the
Blue Screen of Death (BSOD) Posting Instructions
.
________________________________________________________________________
BSOD ANALYSIS
:
Code:
BugCheck 1A, {41201, fffff68000013268, fba000000f106867, fffffa800aff2110}

Probably caused by : ntkrnlmp.exe ( nt! ?? ::FNODOBFM::`string'+13702 )

Followup: MachineOwner
----------------------------------------------------------------------------------
BugCheck 1A, {41790, fffffa8003b290b0, ffff, 0}

Probably caused by : ntkrnlmp.exe ( nt! ?? ::FNODOBFM::`string'+35084 )

Followup: MachineOwner
----------------------------------------------------------------------------------
BugCheck 1A, {41790, fffffa8003b29110, ffff, 0}

Probably caused by : ntkrnlmp.exe ( nt! ?? ::FNODOBFM::`string'+35084 )

Followup: MachineOwner
-----------------------------------------------------------------------------------
BugCheck 4E, {2, 1ca7d8, 22efff, 1}

Probably caused by : memory_corruption ( nt!MiUnlinkPageFromLockedList+8d )

Followup: MachineOwner
------------------------------------------------------------------------------------
BugCheck 50, {fffffa8049050018, 1, fffff88006c03756, 5}


Could not read faulting driver name
Probably caused by : dxgkrnl.sys ( dxgkrnl!DXGADAPTER::ReleaseReference+16 )

Followup: MachineOwner
---------