One very important info is missing here .... have you enabled the Driver verifier yourself? And is it crashing the same way even without driver verifier? Cannot have the answer from the data, as there are two crash dumps and both are DV enabled.
What is catching the attention that there are two consecutive crash dumps with totally two different nature. One indicates to a hardware failure, and the other indicates to either a failing device driver or a malware. Now let us have a look at your files.
Daemon Tools
, Alcohol 120% and Power Archiver Pro uses
SCSI Pass Through Direct
(
SPTD
), which is a well known BSOD causer. Uninstall
Daemon Tools
at first. Then download SPTD standalone installer from
Disk-Tools.com
, and execute the downloaded file as guided below :
Double click to open it.
Click this button only:
If it is grayed out, as in the picture, there is no more SPTD in your system, and you just close the window.
Next, scan the system for possible virus infection with the following programs.
Start Menu\Programs\Logitech
Start Menu\Programs\Logitech\G9x, G500 and G700 Gaming Mice
Start Menu\Programs\Logitech\Mouse and Keyboard
The drivers are all old.
Code:
LHidFilt     Logitech SetPoint KMDF Kernel        02/09/2011 07:23:09      
LMouFilt     Logitech SetPoint KMDF Kernel        02/09/2011 07:23:15
And they are unloaded in both the crashes.
Code:
Unloaded modules:
fffff880`0b439000 fffff880`0b4aa000   spsys.sys
fffff880`0820e000 fffff880`08224000   LHidFilt.Sys
fffff880`08231000 fffff880`08245000   LMouFilt.Sys
fffff880`08224000 fffff880`08231000   mouhid.sys
Search for updates in
Support + Downloads
The display driver is also old there.
Code:
fffff880`0747f000 fffff880`07f9e000   nvlddmkm   (deferred)             
    Image path: \SystemRoot\system32\DRIVERS\nvlddmkm.sys
    Image name: nvlddmkm.sys
    Timestamp:        Thu Nov 22 08:20:23 2012 (50AD92EF)
    CheckSum:         00B0520F
    ImageSize:        00B1F000
    Translations:     0000.04b0 0000.04e4 0409.04b0 0409.04e4
Let us first update it to the latest. If needed, we will change the version later. Apply the latest version of nVidia display driver.
You may download it directly, from our forum link
Latest NVIDIA ForceWare Video Drivers Windows 7
; or you may opt for the
Option 2
of
Drivers- Download NVIDIA Drivers
for "Automatically find drivers for my NVIDIA products" (it requires java installed).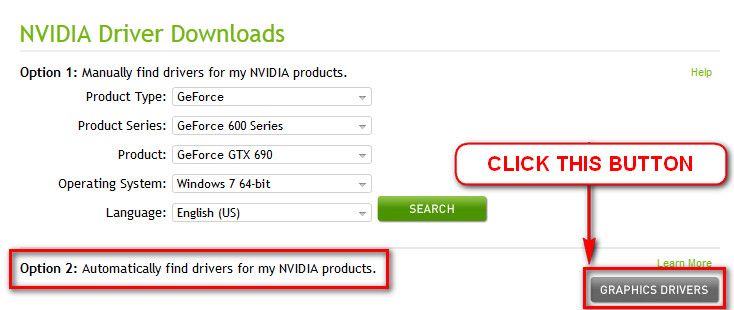 Are you overclocking? As you are getting BSODs, you should stop overclocking and run all the hardware components like CPU, GPU and RAM to their default settings. Also set the BIOS to default, too.
How To Clear CMOS (Reset BIOS)
Check if the Power Supply Unit (PSU) supplying adequate power to the computer or not.
eXtreme Power Supply Calculator
At least 30% extra is safe.
Is the computer hot? Report us the heat of the computer after a couple of hours of your normal usage. Upload a screenshot of the summery tab of
Speccy
.
Stress test the Graphics Card using Furmark.
Video Card - Stress Test with Furmark
Test your RAM modules for possible errors.
How to Test and Diagnose RAM Issues with Memtest86+
Run memtest for at least 8 passes, preferably overnight.
Let us know the results.
_____________________________________________________________________________________
BSOD ANALYSIS
:
Code:
BugCheck 124, {0, fffffa80057fd028, b202a000, 175}

Probably caused by : AuthenticAMD

Followup: MachineOwner
------------------------------------------------------------------------------------------
BugCheck F7, {fffff8800cc87ac0, 226a8bec1e73, ffffdd957413e18c, 0}

Probably caused by : ntkrnlmp.exe ( nt!_report_gsfailure+25 )

Followup: MachineOwner
---------