It is some hardware issue. But which element of hardware is failing is not clear from the available data.
Test your RAM modules for possible errors.
How to Test and Diagnose RAM Issues with Memtest86+
Run memtest for at least 8 passes, preferably overnight.
Stress test the Graphics Card using Furmark.
Video Card - Stress Test with Furmark
Stress test the CPU.
Hardware - Stress Test With Prime95
Seatool for dos:
SeaTools | Seagate
download. Burn it in a blank cd. boot from the CD, click on "Accept", wait for it to finish detecting the drives, then in the upper left corner select "Basic Tests", then select "Long Test" and let it run.
Disable Raid in the BIOS. Uninstall Generic Marvell 61xx RAID Controller. Raid is always problematic, and Marvell is a poorly written driver, and it is very old here.
Code:
fffff880`01020000 fffff880`01066000   mv61xx     (deferred)             
    Image path: mv61xx.sys
    Image name: mv61xx.sys
    Timestamp:        Fri Mar 20 09:18:21 2009 (49C31205)
    CheckSum:         000320F6
    ImageSize:        00046000
    Translations:     0000.04b0 0000.04e4 0409.04b0 0409.04e4
Mini Kernel Dump does not contain unloaded driver list
Are you overclocking? As you are getting BSODs, you should stop overclocking and run all the hardware components like CPU, GPU and RAM to their default settings. Also set the BIOS to default, too.
How To Clear CMOS (Reset BIOS)
Check if the Power Supply Unit (PSU) supplying adequate power to the computer or not.
eXtreme Power Supply Calculator
At least 30% extra is safe.
The BIOS is very old.
Code:
BiosMajorRelease = 8
BiosMinorRelease = 15
BiosVendor = American Megatrends Inc.
BiosVersion = 0605   
BiosReleaseDate = 09/21/2009
Plan to update the BIOS. Get the Version 2102 dated 2010.07.30 from
M4A79XTD EVO - Motherboards - ASUS
Update your ATI/AMD display driver.
You can get it from the link in our forum,
Latest AMD Catalyst Video Driver for Windows 7
, or you may go to
AMD Graphics Driver and Software
and opt for Automatically Detect and Install the appropriate driver for your card.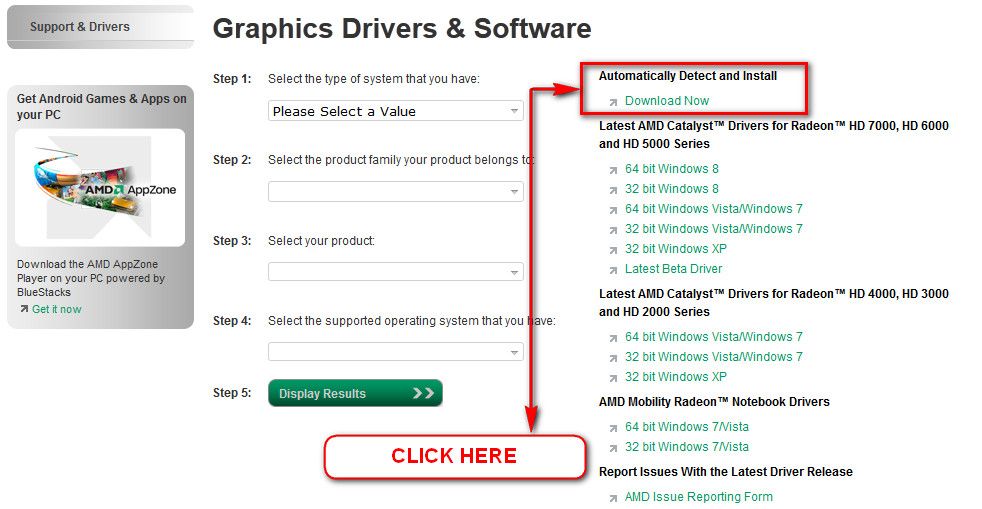 During installation, you may opt for advanced installation, and install the display driver only, not the Catalyst Control Center.
Is the computer hot? Report us the heat of the computer after a couple of hours of your normal usage. Upload a screenshot of the summery tab of
Speccy
.
Also, I am assuming that it is an old system. In that case, you need to dismantle the PC and clean the inside carefully. Clean specially the air vents and fan grills. When re-seating, dont forget to apply thermal paste to the CPU.
Let us know when all are done.
____________________________________________________________________________________
BSOD ANALYSIS:
Code:
*******************************************************************************
*                                                                             *
*                        Bugcheck Analysis                                    *
*                                                                             *
*******************************************************************************

Use !analyze -v to get detailed debugging information.

BugCheck 124, {0, fffffa8008031748, 0, 0}

Probably caused by : AuthenticAMD

Followup: MachineOwner
---------

2: kd> !analyze -v
*******************************************************************************
*                                                                             *
*                        Bugcheck Analysis                                    *
*                                                                             *
*******************************************************************************

WHEA_UNCORRECTABLE_ERROR (124)
A fatal hardware error has occurred. Parameter 1 identifies the type of error
source that reported the error. Parameter 2 holds the address of the
WHEA_ERROR_RECORD structure that describes the error conditon.
Arguments:
Arg1: 0000000000000000, Machine Check Exception
Arg2: fffffa8008031748, Address of the WHEA_ERROR_RECORD structure.
Arg3: 0000000000000000, High order 32-bits of the MCi_STATUS value.
Arg4: 0000000000000000, Low order 32-bits of the MCi_STATUS value.

Debugging Details:
------------------


BUGCHECK_STR:  0x124_AuthenticAMD

CUSTOMER_CRASH_COUNT:  1

DEFAULT_BUCKET_ID:  WIN7_DRIVER_FAULT

PROCESS_NAME:  System

CURRENT_IRQL:  0

STACK_TEXT:  
fffff880`031af6f0 fffff800`02f0aca9 : fffffa80`08031720 fffffa80`06a45040 fffff8a0`00000009 00000000`00000000 : nt!WheapCreateLiveTriageDump+0x6c
fffff880`031afc10 fffff800`02debe87 : fffffa80`08031720 fffff800`02e652d8 fffffa80`06a45040 00000000`00000000 : nt!WheapCreateTriageDumpFromPreviousSession+0x49
fffff880`031afc40 fffff800`02d53285 : fffff800`02ec6ae0 00000000`00000001 fffffa80`0797bc40 fffffa80`06a45040 : nt!WheapProcessWorkQueueItem+0x57
fffff880`031afc80 fffff800`02cc9251 : fffff880`010d0e00 fffff800`02d53260 fffffa80`06a45000 00000000`0000055a : nt!WheapWorkQueueWorkerRoutine+0x25
fffff880`031afcb0 fffff800`02f5dede : 03030208`08051114 fffffa80`06a45040 00000000`00000080 fffffa80`06a2c040 : nt!ExpWorkerThread+0x111
fffff880`031afd40 fffff800`02cb0906 : fffff880`02f64180 fffffa80`06a45040 fffff880`02f6efc0 00000000`00000000 : nt!PspSystemThreadStartup+0x5a
fffff880`031afd80 00000000`00000000 : fffff880`031b0000 fffff880`031aa000 fffff880`03d174c0 00000000`00000000 : nt!KiStartSystemThread+0x16


STACK_COMMAND:  kb

FOLLOWUP_NAME:  MachineOwner

MODULE_NAME: AuthenticAMD

IMAGE_NAME:  AuthenticAMD

DEBUG_FLR_IMAGE_TIMESTAMP:  0

FAILURE_BUCKET_ID:  X64_0x124_AuthenticAMD_PROCESSOR_BUS_PRV

BUCKET_ID:  X64_0x124_AuthenticAMD_PROCESSOR_BUS_PRV

Followup: MachineOwner
---------