According to Carrona.org, STOP 0x0000007F: UNEXPECTED_KERNEL_MODE_TRAP


Usual causes:
Memory corruption, Hardware (memory in particular), Overclocking failure, Installing a faulty or mismatched hardware (especially memory) or a failure after installing it, 3rd party firewall, Device drivers, SCSI/network/BIOS updates needed, Improperly seated cards, Incompatible storage devices, Overclocking, Virus scanner, Backup tool, Bad motherboard, Missing Service Pack
Install Service pack 1 and all other windows updates. Otherwise the system will remain vulnerable to threats.
Code:
Windows 7 Kernel Version 7600 MP (2 procs) Free x86 compatible
Product: WinNt, suite: TerminalServer SingleUserTS
Built by: 7600.16385.x86fre.win7_rtm.090713-1255
Learn how to install Windows 7 Service Pack 1 (SP1)
Service Pack Center - Microsoft Windows
Test your RAM modules for possible errors.
How to Test and Diagnose RAM Issues with Memtest86+
Run memtest for at least 8 passes, preferably overnight.
Stress test the Graphics Card using Furmark.
Video Card - Stress Test with Furmark
Stress test the CPU.
Hardware - Stress Test With Prime95
Seatool for dos:
SeaTools | Seagate
download. Burn it in a blank cd. boot from the CD, click on "Accept", wait for it to finish detecting the drives, then in the upper left corner select "Basic Tests", then select "Long Test" and let it run.
Are you overclocking? As you are getting BSODs, you should stop overclocking and run all the hardware components like CPU, GPU and RAM to their default settings. Also set the BIOS to default, too.
How To Clear CMOS (Reset BIOS)
You use NVIDIA nForce Serial ATA Controller (SCSI) which is very old.
Code:
88b92000 88bb7000   nvstor     (deferred)             
    Image path: \SystemRoot\system32\DRIVERS\nvstor.sys
    Image name: nvstor.sys
    Timestamp:        Wed May 20 12:14:09 2009 (4A13A6B9)
    CheckSum:         00023198
    ImageSize:        00025000
    Translations:     0000.04b0 0000.04e4 0409.04b0 0409.04e4
But no updates are available at
ASUSTeK Computer Inc. -Support- Drivers and Download M2N68-AM SE2
. You may try it in nvidia. Go to
Drivers - Download NVIDIA Drivers
, search for nForce, as per your motherboard's chipset specifications.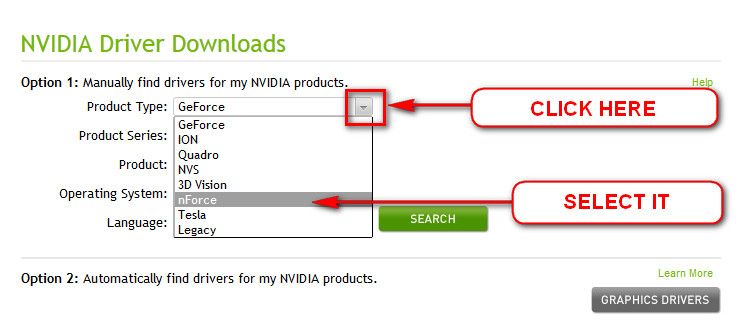 At the same time, if it is possible, plan to update the BIOS. Your BIOS is old, too.
Code:
BIOS Version/Date    American Megatrends Inc. 0212, 1/16/2009
There are possible updates in
ASUSTeK Computer Inc. -Support- Drivers and Download M2N68-AM SE2
, the most recent one is Version 1801, dated 2012/08/15.
Understand that the BIOS update is risky. If you are not savvy with it, take help of somebody who can do it.
Let us know the results.
_______________________________________________________________________________________
BSOD ANALYSIS:
Code:
: kd> !analyze -v
*******************************************************************************
*                                                                             *
*                        Bugcheck Analysis                                    *
*                                                                             *
*******************************************************************************

UNEXPECTED_KERNEL_MODE_TRAP_M (1000007f)
This means a trap occurred in kernel mode, and it's a trap of a kind
that the kernel isn't allowed to have/catch (bound trap) or that
is always instant death (double fault).  The first number in the
bugcheck params is the number of the trap (8 = double fault, etc)
Consult an Intel x86 family manual to learn more about what these
traps are. Here is a *portion* of those codes:
If kv shows a taskGate
        use .tss on the part before the colon, then kv.
Else if kv shows a trapframe
        use .trap on that value
Else
        .trap on the appropriate frame will show where the trap was taken
        (on x86, this will be the ebp that goes with the procedure KiTrap)
Endif
kb will then show the corrected stack.
Arguments:
Arg1: 00000008, EXCEPTION_DOUBLE_FAULT
Arg2: 801e0000
Arg3: 00000000
Arg4: 00000000

Debugging Details:
------------------

ADDITIONAL_DEBUG_TEXT:  

FAULTING_MODULE: 83215000 nt

DEBUG_FLR_IMAGE_TIMESTAMP:  0

BUGCHECK_STR:  0x7f_8

CUSTOMER_CRASH_COUNT:  1

DEFAULT_BUCKET_ID:  WIN7_DRIVER_FAULT

CURRENT_IRQL:  0

MISALIGNED_IP: 
nt!TmEnlistmentObjectType+6774
8335b820 009202000000    add     byte ptr [edx+2],dl

LAST_CONTROL_TRANSFER:  from 00000000 to 8335b820

STACK_TEXT:  
89d1d008 00000000 8335b820 00000008 00210086 nt!TmEnlistmentObjectType+0x6774


STACK_COMMAND:  kb

FOLLOWUP_IP: 
nt!TmEnlistmentObjectType+6774
8335b820 009202000000    add     byte ptr [edx+2],dl

SYMBOL_STACK_INDEX:  0

SYMBOL_NAME:  nt!TmEnlistmentObjectType+6774

FOLLOWUP_NAME:  MachineOwner

IMAGE_NAME:  hardware

MODULE_NAME: hardware

FAILURE_BUCKET_ID:  IP_MISALIGNED

BUCKET_ID:  IP_MISALIGNED

Followup: MachineOwner
---------