Are you overclocking?
Code:
  Processor Version             AMD Phenom(tm) II X6 1090T Processor
  Processor Voltage             89h - 0.9V
  External Clock                200MHz
  Max Speed                     3200MHz
  Current Speed                 4000MHz
As you are getting BSODs, you should stop overclocking and run all the hardware components like CPU, GPU and RAM to their default settings. Also set the BIOS to default, too.
How To Clear CMOS (Reset BIOS)
The display driver is failing here.
Code:
fffff880`02744038  fffff880`0434f345Unable to load image \SystemRoot\system32\DRIVERS\atikmpag.sys, Win32 error 0n2
*** WARNING: Unable to verify timestamp for atikmpag.sys
*** ERROR: Module load completed but symbols could not be loaded for atikmpag.sys
 atikmpag+0x6345
And the driver is old.
Code:
fffff880`04349000 fffff880`043aa000   atikmpag T (no symbols)           
    Loaded symbol image file: atikmpag.sys
    Image path: \SystemRoot\system32\DRIVERS\atikmpag.sys
    Image name: atikmpag.sys
    Timestamp:        Sat Jul 28 06:44:47 2012 (50133D07)
    CheckSum:         00064351
    ImageSize:        00061000
    Translations:     0000.04b0 0000.04e4 0409.04b0 0409.04e4
Update your ATI/AMD display driver to the latest WHQL.
You can get it from the link in our forum,
Latest AMD Catalyst Video Driver for Windows 7
, or you may go to
AMD Graphics Driver and Software
and opt for Automatically Detect and Install the appropriate driver for your card.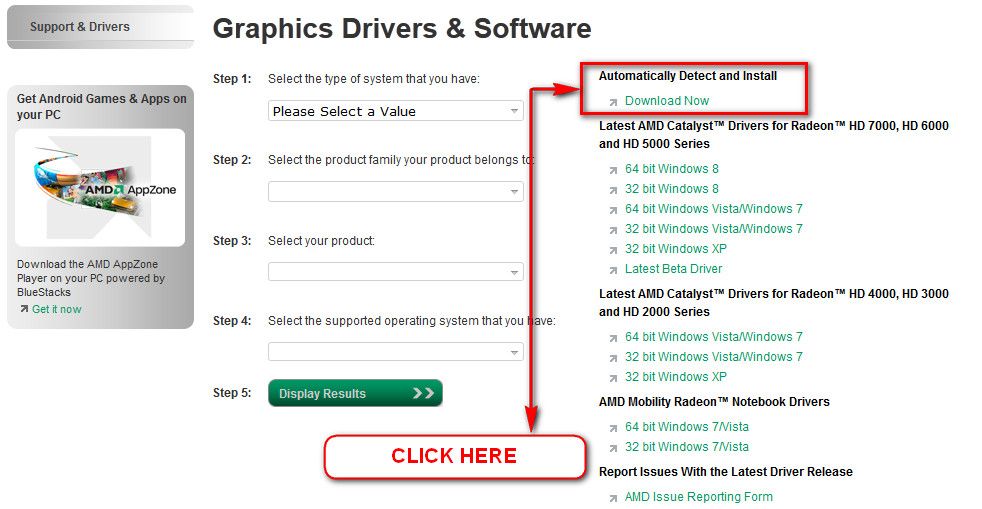 During installation, you may opt for advanced installation, and install the display driver only, not the Catalyst Control Center.
Your motherboard is Gigabyte GA-890FXA-UD5 ... can you tell us the version of the board? It is necessary to know.
Check if the Power Supply Unit (PSU) supplying adequate power to the computer or not.
eXtreme Power Supply Calculator
Also let us know the wattage of the PSU.
Is the computer running hot? Let us know. Upload a snapshot Using
Speccy
.
Stress test the Graphics Card using Furmark.
Video Card - Stress Test with Furmark
Let us know the results.
________________________________________________________________________
BSOD ANALYSIS:
Code:
*******************************************************************************
*                                                                             *
*                        Bugcheck Analysis                                    *
*                                                                             *
*******************************************************************************

Use !analyze -v to get detailed debugging information.

BugCheck 3B, {c0000005, fffff800036d1e94, fffff88002743c40, 0}

Probably caused by : ntkrnlmp.exe ( nt!SwapContext_PatchXRstor+0 )

Followup: MachineOwner
---------

1: kd> !analyze -v
*******************************************************************************
*                                                                             *
*                        Bugcheck Analysis                                    *
*                                                                             *
*******************************************************************************

SYSTEM_SERVICE_EXCEPTION (3b)
An exception happened while executing a system service routine.
Arguments:
Arg1: 00000000c0000005, Exception code that caused the bugcheck
Arg2: fffff800036d1e94, Address of the instruction which caused the bugcheck
Arg3: fffff88002743c40, Address of the context record for the exception that caused the bugcheck
Arg4: 0000000000000000, zero.

Debugging Details:
------------------


EXCEPTION_CODE: (NTSTATUS) 0xc0000005 - The instruction at 0x%08lx referenced memory at 0x%08lx. The memory could not be %s.

FAULTING_IP: 
nt!SwapContext_PatchXRstor+0
fffff800`036d1e94 0fae09          fxrstor [rcx]

CONTEXT:  fffff88002743c40 -- (.cxr 0xfffff88002743c40)
rax=0000000000000001 rbx=fffff880009e7180 rcx=fffffa80109c2f20
rdx=0000000000000000 rsi=fffffa800f940ad0 rdi=fffffa80109c2b50
rip=fffff800036d1e94 rsp=fffff88002744620 rbp=fffff88002744db0
 r8=fffffa800f55e9e8  r9=0000000000000000 r10=fffffffffffffffd
r11=0000000000000000 r12=fffffa800cd0b000 r13=0000000000000000
r14=fffffa800f55e960 r15=fffff880009ebfc0
iopl=0         nv up ei pl nz na pe nc
cs=0010  ss=0018  ds=002b  es=002b  fs=0053  gs=002b             efl=00010202
nt!SwapContext_PatchXRstor:
fffff800`036d1e94 0fae09          fxrstor [rcx]    ds:002b:fffffa80`109c2f20=??
Resetting default scope

CUSTOMER_CRASH_COUNT:  1

DEFAULT_BUCKET_ID:  WIN7_DRIVER_FAULT

BUGCHECK_STR:  0x3B

PROCESS_NAME:  csrss.exe

CURRENT_IRQL:  2

LAST_CONTROL_TRANSFER:  from 0000000000000000 to fffff800036d1e94

STACK_TEXT:  
fffff880`02744620 00000000`00000000 : 00000000`00000000 00000000`00000000 00000000`00000000 00000000`00000000 : nt!SwapContext_PatchXRstor


FOLLOWUP_IP: 
nt!SwapContext_PatchXRstor+0
fffff800`036d1e94 0fae09          fxrstor [rcx]

SYMBOL_STACK_INDEX:  0

SYMBOL_NAME:  nt!SwapContext_PatchXRstor+0

FOLLOWUP_NAME:  MachineOwner

MODULE_NAME: nt

IMAGE_NAME:  ntkrnlmp.exe

DEBUG_FLR_IMAGE_TIMESTAMP:  51db806a

STACK_COMMAND:  .cxr 0xfffff88002743c40 ; kb

FAILURE_BUCKET_ID:  X64_0x3B_nt!SwapContext_PatchXRstor+0

BUCKET_ID:  X64_0x3B_nt!SwapContext_PatchXRstor+0

Followup: MachineOwner
---------