Hi ibradh.
Update your ATI/AMD display driver to the latest WHQL.
You can get it from the link in our forum,
Latest AMD Catalyst Video Driver for Windows 7
, or you may go to
AMD Graphics Driver and Software
and opt for Automatically Detect and Install the appropriate driver for your card.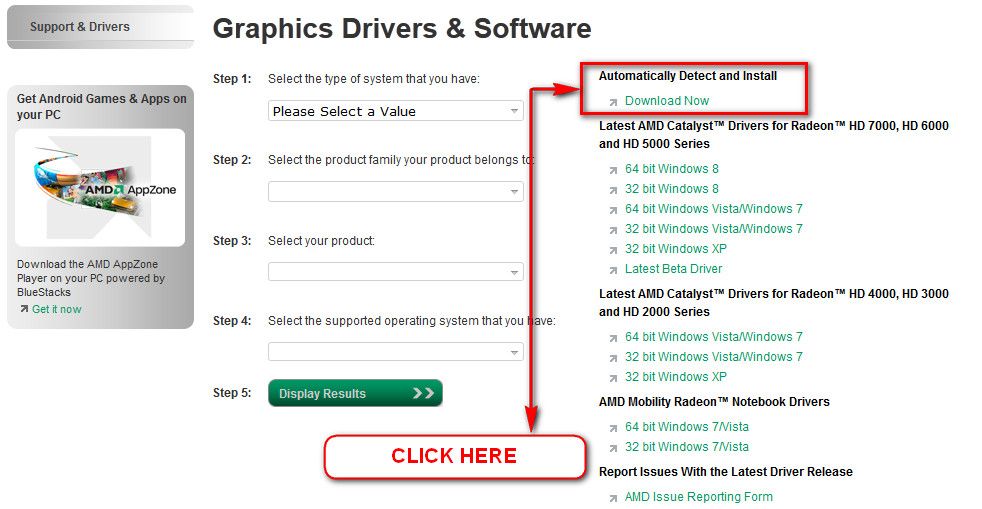 During installation, you may opt for advanced installation, and install the display driver only, not the Catalyst Control Center.
Update relatek network driver from
Realtek
. Get the Win7 and WinServer 2008 R2 Auto Installation Program dated 2013/11/26.
Update NETGEAR WNDA3100v2 N600 Wireless Dual Band USB Adapter driver from
Welcome to NETGEAR Support
.
When an old computer crashes during games (BF4) we need to know the following information:
Stress test the Graphics Card using Furmark.
Video Card - Stress Test with Furmark
Is the computer hot? Report us the heat of the computer after a couple of hours of your normal usage. Upload a screenshot of the summery tab of
Speccy
. Alternatively, you can publish a Speccy snapshot too:
Speccy - Publish Snapshot of your System Specs
.
Check if the Power Supply Unit (PSU) supplying adequate power to the computer or not.
eXtreme Power Supply Calculator
Let us know the results.
_______________________________________________________________________________________
Code:
*******************************************************************************
*                                                                             *
*                        Bugcheck Analysis                                    *
*                                                                             *
*******************************************************************************

Use !analyze -v to get detailed debugging information.

BugCheck C2, {7, 109b, 5070009, fffffa8005b56170}

GetPointerFromAddress: unable to read from fffff800034fc100
GetUlongFromAddress: unable to read from fffff800034fc1c0
Probably caused by : NETIO.SYS ( NETIO!FreeMatchBufEntry+a0 )

Followup: MachineOwner
-----------------------------------------------------------------
*******************************************************************************
*                                                                             *
*                        Bugcheck Analysis                                    *
*                                                                             *
*******************************************************************************

Use !analyze -v to get detailed debugging information.

BugCheck 3B, {c0000005, fffff88004f08fd3, fffff8800ac6d770, 0}

Probably caused by : atikmdag.sys ( atikmdag+a7fd3 )

Followup: MachineOwner
---------