This is new (copied from WhoCrashed)
This was probably caused by the following module: win32k.sys (win32k+0xB4BE8)
Bugcheck code: 0x3B (0xC0000005, 0xFFFFF96000124BE8, 0xFFFFF8800B2C96C0, 0x0)
Error: SYSTEM_SERVICE_EXCEPTION
file path: C:\Windows\system32\win32k.sys
product: Microsoft® Windows® Operating System
company: Microsoft Corporation
description: Multi-User Win32 Driver
Occurred about 10 minutes after i started up my computer.
Also yesterday my OpenGL driver stopped responding, started with my computer deep-freezing for 10 minutes or so, resulting in my monitors blacking out the following message (and Minecraft being closed)
(Yes I know it looks like windows 8, its a theme and I'm actually using windows 7)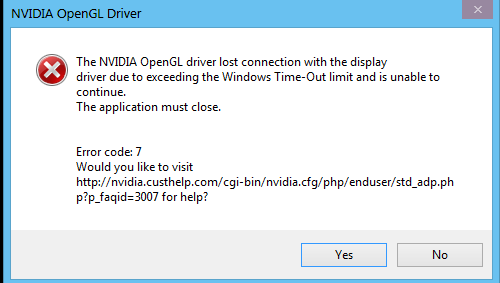 I've included the dump file for the previous bsod.
Also followed all your steps, nothing changed. Had verifier enabled even before I came posting here.
I'm going to run memtest agian tonight but I have ran it multiple times before with no errors overnight.