Hi, thanks for uploading and being patient.
The graphics card display driver from AMD known as atikmdag.sys is the culprit. Now the easiest way to deal with this problem is to install DDU:
Display Driver Uninstaller
Once installed, it is recommended to boot into Safe Mode while running it, for more information about Safe Mode, please have a look here:
Safe Mode - Windows 7 Help Forums
And once you are in Safe Mode you can launch DDU, now you should see a window like this: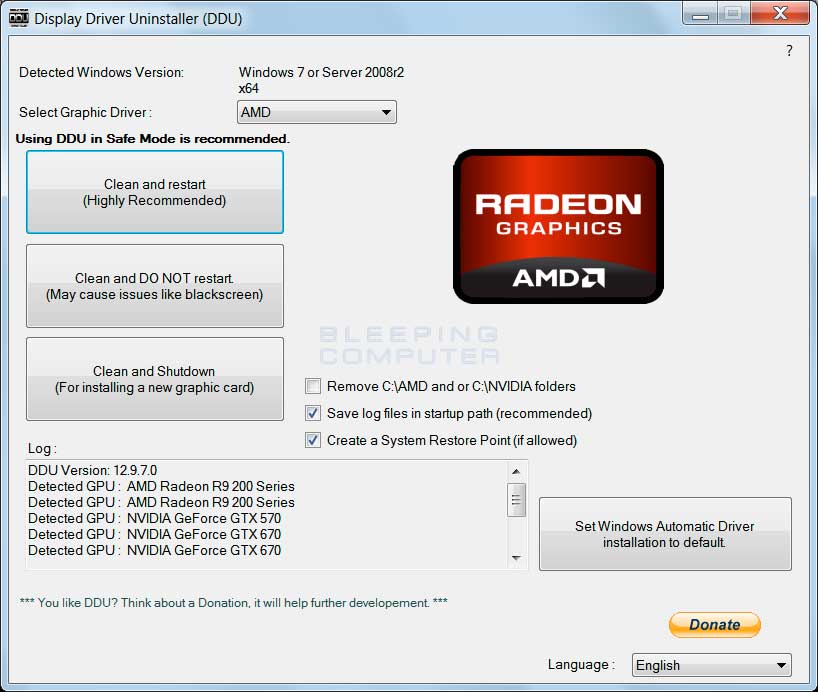 Please use the
highlighted
method "Clean and Restart".
When that is done and you have rebooted back into Windows, please visit the AMD Support Download page located here:
Download AMD Drivers
If you have any more questions, don't hesitate to ask!
Cheers, Boris :)