Hello impel and welcome to 7Forums! :)
I looked into the dump files in your upload and all of them point towards 0x00000116. This indicates that an attempt to reset the display driver and recover from a timeout failed.
I would recommend that you first head on over here and download DDU:
Display Driver Uninstaller Download version 17.0.2.1
After that please boot into Safe Mode:
Safe Mode Tutorial
Launch DDU and select the "Clean and Restart" option as shown below: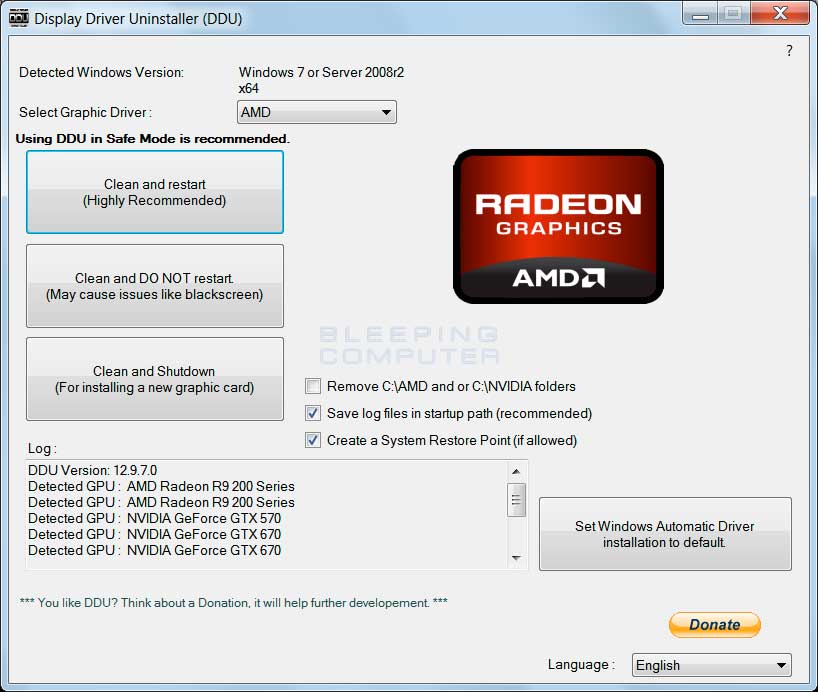 And now you should have booted back into Windows 7, please head on over to AMD and I would recommend you use their auto detect tool:
AMD Driver Autodetect
If you have any questions, don't hesitate to ask us!
Cheers, Boris :)