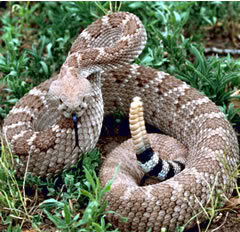 The Legend of Agua Fria Freddie
'long about '73, 1973, that is, a fella named Vern Pyser at the Arizona Republic and my friend Bob Behm from the
[COLOR=blue !important][COLOR=blue !important]National [COLOR=blue !important]Weather [/COLOR][COLOR=blue !important]Service[/COLOR][/COLOR][/COLOR]
conjured up the legend of Agua Fria Freddie. You see, for a long time, that darn
[COLOR=blue !important][COLOR=blue !important]groundhog[/COLOR][/COLOR]
in Pennsylvania was gettin' all the credit for making predictions on when spring would arrive. Well that was all well and good for them easterners, but for us westerners, it just didn't work. As the story goes in Pennsylvania, Punxatawny Phil the groundhog pokes his head out of his burrow on February the 2nd. If he sees his shadow, then easterners can expect six more weeks of
[COLOR=blue !important][COLOR=blue !important]winter[/COLOR][/COLOR]
. If he doesn't see his shadow, then spring is just around the corner. As you might guess, he usually sees his shadow and it's six more weeks of
[COLOR=blue !important][COLOR=blue !important]rain[/COLOR][/COLOR]
, snow and cold.
Early settlers tried bringing groundhogs to Arizona to help them forecast the arrival of spring. Few survived the trip and those that did just holed up in their burrows and wouldn't even come out on February 2nd. But out here west of the Pecos, we all know different anyhow. When some varmint sees his shadow, spring begins immediately. No shadow and we may have to wait upwards of six weeks for spring.
The search was on for the spring prognosticator in the west. You couldn't catch
[COLOR=blue !important][COLOR=blue !important]coyotes[/COLOR][/COLOR]
, mountain lions were gettin' scarce, so the one animal you could find plenty of was rattlesnake. Yessiree, you can find them all over the state and they're always happy to come out of their burrow and say hello in their own special way. There was just one little problem.
Have you ever tried to see a rattlesnake's shadow?
Not fun. So, the settlers decided to enlist the bravest, meanest, low down, no-good hombres that even a rattlesnake wouldn't mess with. Those no-good hombres are the ancestors of today's
[COLOR=blue !important][COLOR=blue !important]weather [COLOR=blue !important]forecasters[/COLOR][/COLOR][/COLOR]
.
Somewhere along the line Vern or one of them government weather forecasters started calling the rattlesnake Agua Fria Freddie. The name stuck and each February 2nd, the descendants of those pioneer weather forecasters go out to Freddie's secret burrow and look for his shadow. And you know what? Agua Fria Freddie is right more than 95 percent of the time. That's a lot better than they do the rest of the year. So now you know the legend of Agua Fria Freddie.