Yesterday (7 NOV 13) I heard a helicopter but missed seeing it. A few minutes later I stepped out on the deck and heard it running. There is a new Meijer store going up about 1/2 mile from me, I figured they were doing a helicopter lift so I drove over there. Sure enough that's what was happening so I got some pics of it.
It's a 1958 Sikorsky S58-T, twin turbo aircraft. They had a radial engine originally but most have had the turbo conversion. I built a Revell model of one as a boy having never seen one at the time, hence my interest.
My photos.
This one is from
Jet Photos.net
, very skillful piloting with balls of steel for the guy underneath. Same aircraft I saw here, N129NH.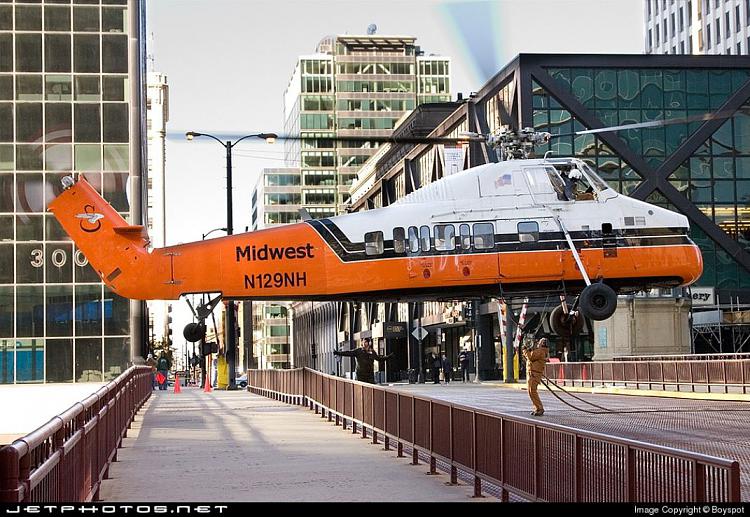 I found a lot of documentation of this helicopter on the net, here's a couple ov YouTube videos of it.