We all know Windows 7 is a great OS. However, that doesn't mean there aren't a few annoyances about it.
Only a couple stick in my head atm, and they really grate my cheese, but i come across them quite prolifically and they bug the hell out of me. (If this topic has already been started, please accept my apologies and merge them!)
1) Taskbar "Live" Preview
I find, particularly when copying, that when i hover over the icon on the taskbar i get a preview that's totally inaccurate and not in fact, live at all. It's only when i click on the preview box i get the true reading. I've taken some screenies to try and show what i mean.


2) Selection box,
This particular selection box really bugs me. It totally refuses to remember window size, position, and where the last open folder is. If you use a program that forces this one on you and you have to use it a lot, it can get very tedious, very quickly!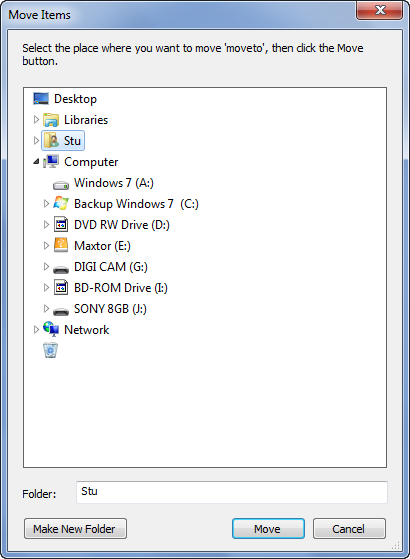 Is there anything you've found that bugs you in Windows 7. Please share your experiences and/or fixes