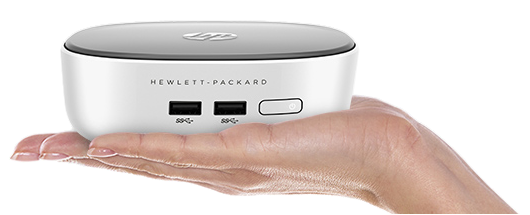 Pavilion Mini Desktops | HP® Official Store
For a while I've want to put Windows on a stick and carry it around in my pocket. At the library? Boot with my stick and I'm running my setup on their hardware.
Windows-to-go seems to fit the bill, if you buy the correct flash drive and have Win8 Pro (or read the tutorial section often). I have yet to try Windows-to-go - I need a stick that tells Windows it's a drive not a portable device.
I was looking on HP for a driver and landed on the HP mini page. This is the direction computing is heading, in my opinion. All you need is a monitor, KB and mouse ... the machine fits in your jeans pocket (maybe not skinny jeans :))
Fingertip tracking devices and folding KBs (rollups not far behind) are already here, or a touch screen with onscreen KB would get you by when you're out and about. At home, it could connect to your favorite peripheral devices.
Anyway ... I thought it is cool