Went to the Sheriff's Department and was surprised by who I saw in the slammer...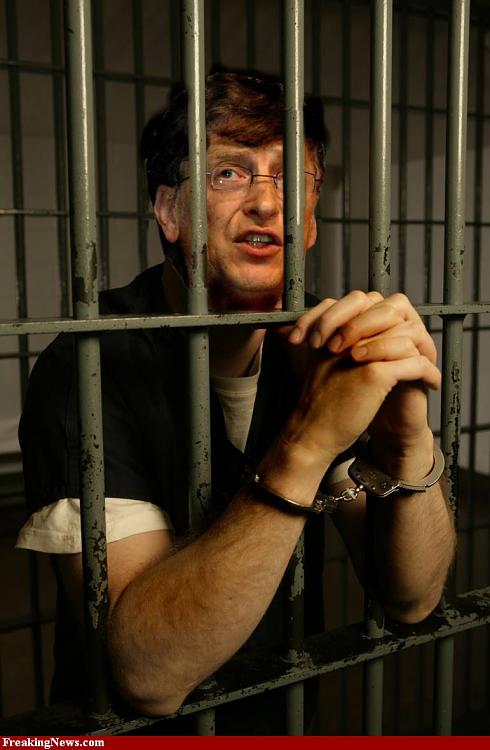 He told the guards they would get a free copy of Windows 7 Ultimate if they let him go...
Apparently they didn't know how great of a deal that was
This picture is fake...Bill Gates isn't in jail for any sort of mess he caused with Windows Vista...