Ok it is going to be a long post .... I am showing the steps I have taken to make that wallpaper .
First, make a background like this one, using paint bucket tool and soft brush .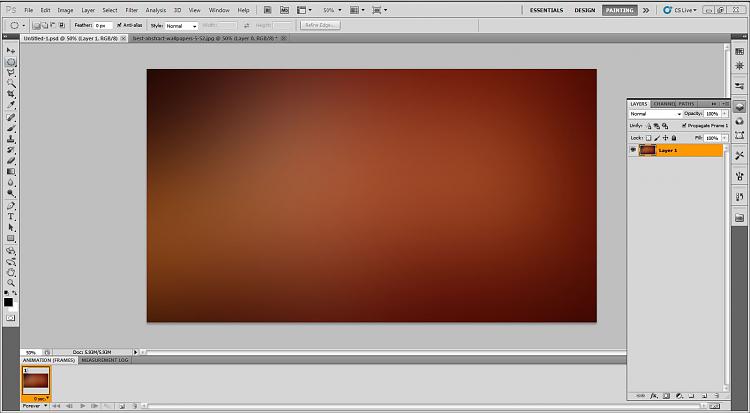 Now put a layer on it, fill it with black, render lens flare 50-300mm zoom , change the color to blue (ctrl+u) Duplicate the lauer, hide the duplicate, and apply Gaussian blur 30.8 .
Now make the text ... Charlie Brown M54 font . Black text, apply7 the duplicate lens flare layer an it , and ste the layer to screen . Put some little inner glow ... make the 3d effect (alt+down arrow) and apply shadow.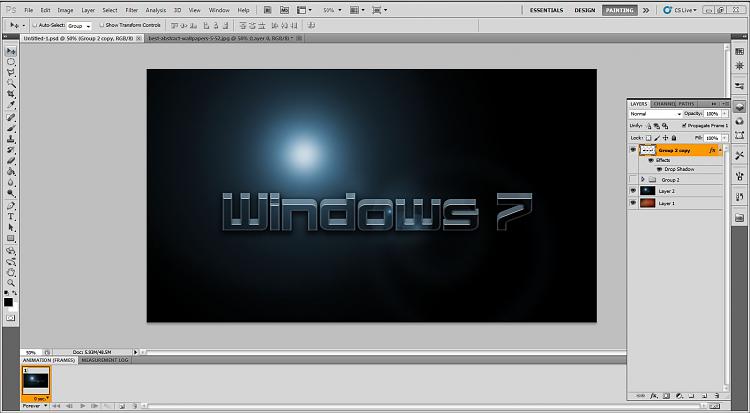 Now water. This image of the seagull .... remove the seagull bu content aware filling .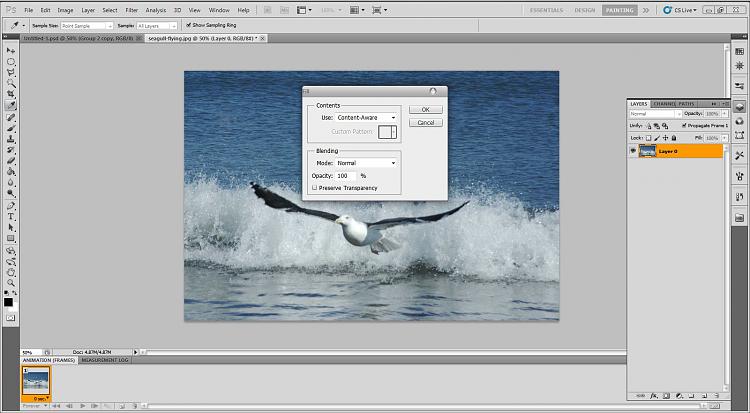 N ow a brush is needed . It is rotated ... applied, color is changed, opacity is reduced, and unnecessary parts are removed by soft eraser .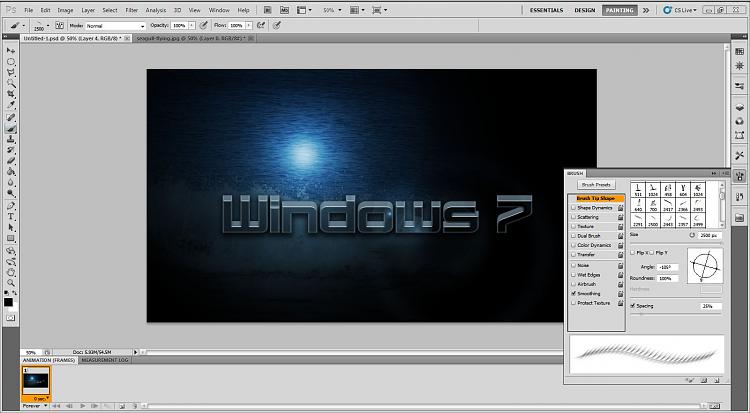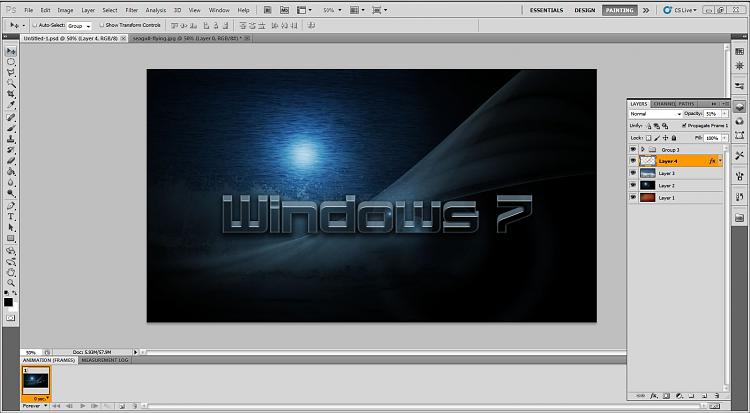 Taken a windows logo (self made, too) applied distort to make it look like floating ... removed the edges by soft eraser . Set the layer to opacity, and duplicate it .
The colors of the logo looks creepy . So fill it with appropriate colors . Make color layers like it ....
Finally, Select the logo (ctrl+mouse click) select the Color logo and select inverse (right click, it is in the context menu) , hit delete . The unneeded parts will be deleted. set the layer to color. Do it for all the four squares .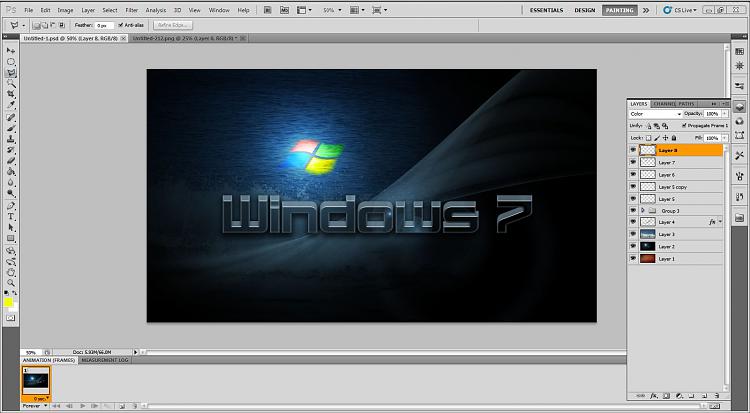 Additionally, if it is needed, some extra shadows may be applied . And it is the trick of this thread .
PSD attached :
Untitled-1.zip