You could just right click on the shortcut of the program you want to change the icon of, go to properties-shortcut tab- change icon - browse for the new icons location you want to change it to- select it, OK. Then you can pin it, or keep it wherever. Have the programs closed when you're doing probably would be best. You may have to reboot your computer for the icon to change if it's pinned.
You could also do it from a pinned shortcut on the taskbar. Just right click it, then right click on the programs name in the window, and then same as above.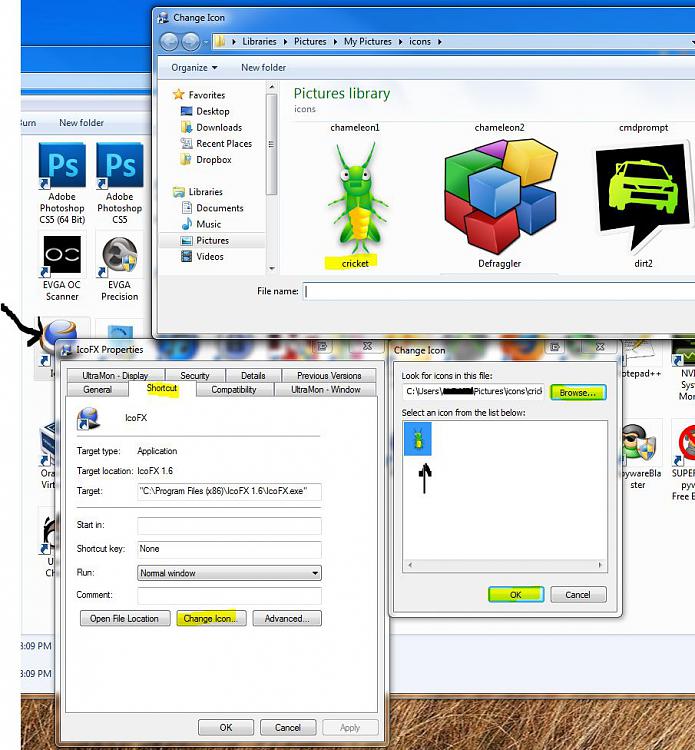 Couple of programs you could use that might be of help. Iconviewer lets you have an Icon tab on the shortcuts right click menu window. You can choose different ones from that if it shows multiple ones, or save the shortcuts icon, etc.
IcoFX you can make your own icons from png's, etc.
Use the 64 bit one of iconviewer, since you have 64 bit.
Download IconViewer
IcoFX - The Free Icon Editor
listed in-
FREE Great Programs for Windows 7
Don't think you need to make a backup of the original icon of the shortcut, but you could if you want with the iconviewer.
And check out this forum and the tutorials. You'll probably find more threads on the subject.