Quote:
The lines in the middle of the scrollbar is blue
Quote:
What about the notification icon arrow bubble or box to be removed
I'll bet your display settings are set higher than the default go to the control panel and click on display and see what your settings are. If they are higher than default that is why the blue is still showing in the scrollbar. Same for the notification box.
Tell me what your settings are so I can fix that
.
Look at screenshot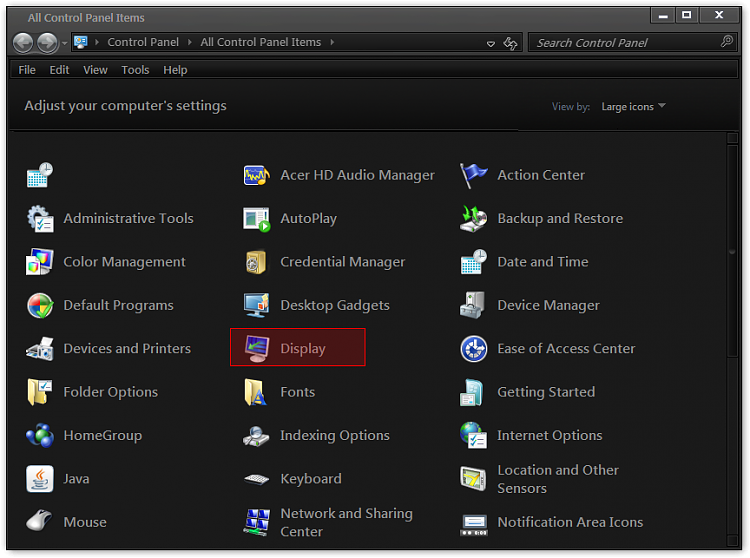 Quote:
The language bar, could the white inside be red
I need a screenshot where is the white at?
Quote:
there are other white and blue shadows in aero
I need a screenshot so I can see it.
Just to let you know after these next couple of changes that's all I'm going to do right now.
Jerry