I have encountered the same problem while trying to change my start orb, all wile trying many different applications.
I run as administrator as you are supposed to, I select change and choose the orb I would like.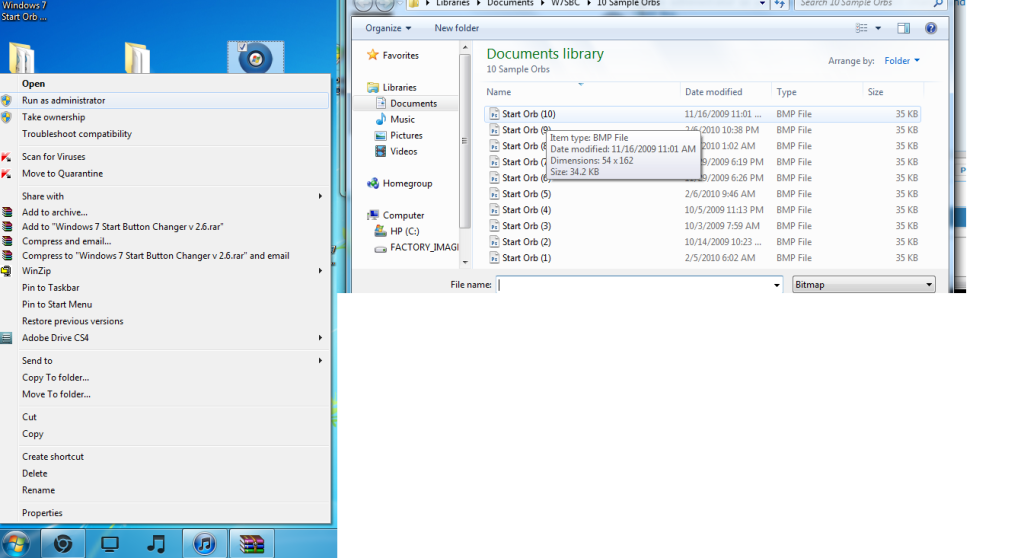 here is where the problem occurs. When I double click on the start orb I would like, instead of applying the the start orb it opens 'Libraries'.
You can see where it shows that I have selected a new start orb, but when you look at the on that I actually have, it has not yet changed.
Any help is appreciated,
Thanks, John