This screenshot will show you the locations the blue arrows are to guide you to the images the images are the red arrows use the Export and Import Buttons highlighted in yellow with green arrows just export your images and then import them to the same locations.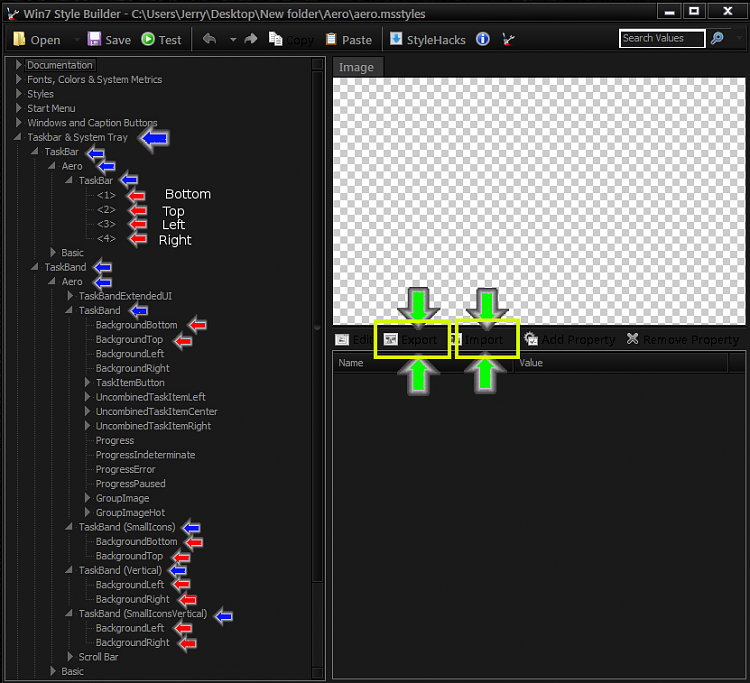 If the images you are using are larger than the original you will need to add sizingmargins at the image locations with the red arrows in the above screenshot.
These screenshots will show you how to add a property
#1
Click the Add Property Button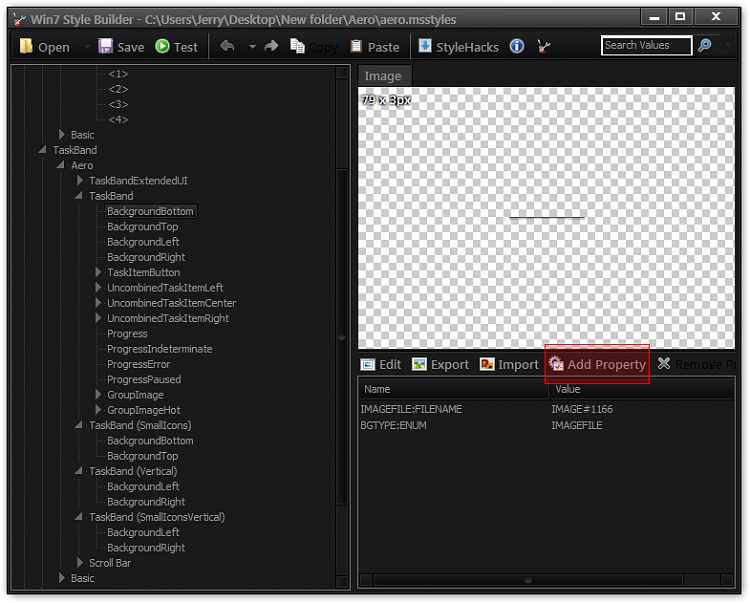 #2
A New Property window will open use the drop down menu under Type choose margins under Property choose sizingmargins under Value put zero , space zero , space zero , space zero (0, 0, 0, 0) and click OK
Do that for the first image location then you can click on the SIZINGMARGINS:MARGINS and then click on Copy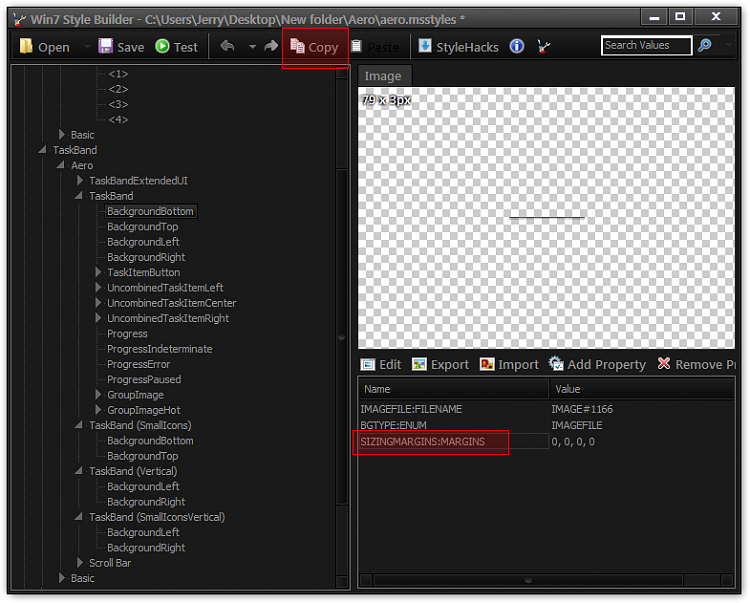 Then go to the next image location and click Paste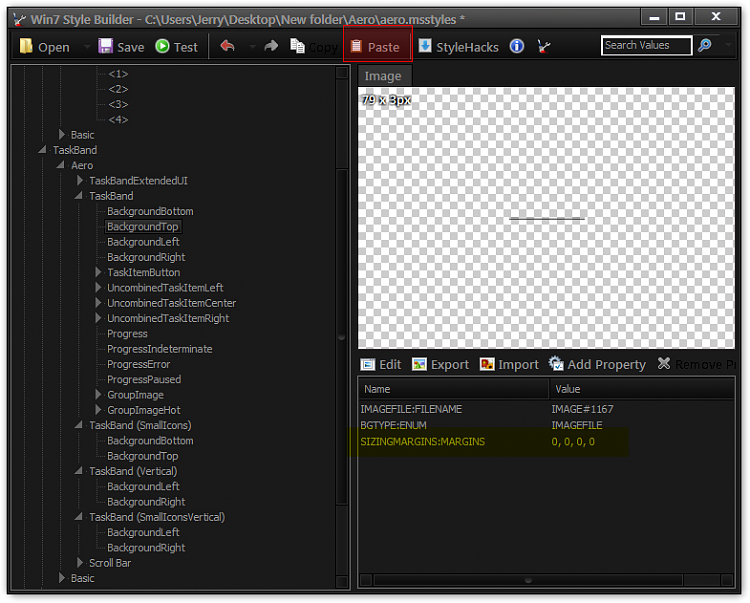 Do that with all the other image locations and that will copy that margin to the other locations.
Jerry