Open Notepad.
Copy and paste the entry like this -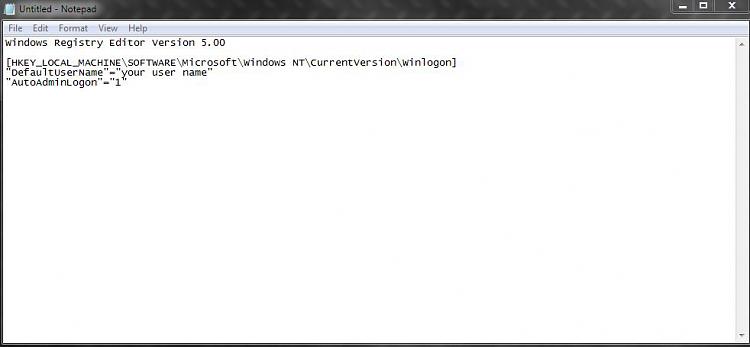 Now put in your user name. I put in Sam just for example like this -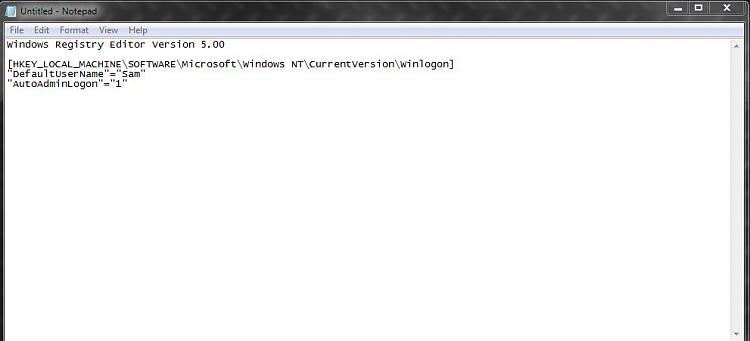 Click on File, then Save as...

Click on Desktop there in the pic. Where it says File name at bottom, name it whatever you want with .reg at the end. Say - logon.reg
Click Save.
Now you'll have the file on your desktop like this -
Click on that, say yes to merge. Reboot computer after.