With Windows Style Builder
Ave's Windows7 Style Builder
You can uncheck the USERPICTURE:BOOL at
Start Menu > Panels > Basic > UserPane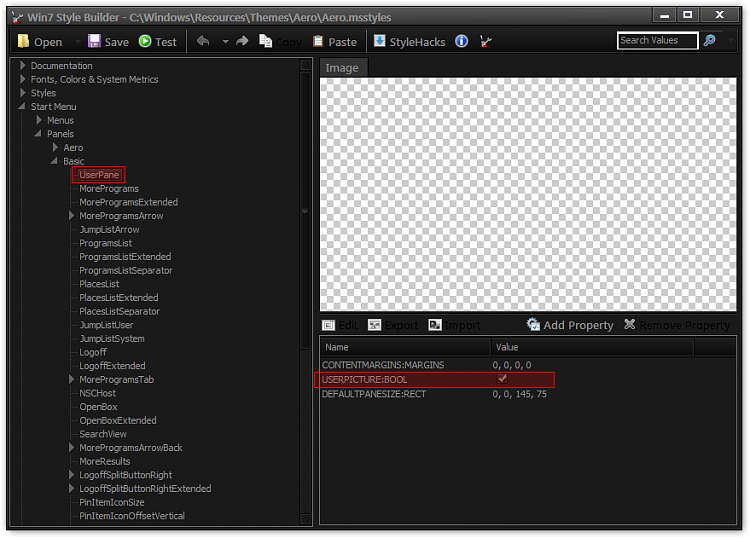 Jerry
Edit: Look at this
Remove User picture from start menu?
Or
If you are using the default aero theme I have WSB & can change that for you.
If you are using a custom theme you will need to ask the theme maker. It's not cool to change someone else work.
&
You will need to do 1 of these 2 ways of Enabling custom themes for it to work.
Enabling Custom Themes - Windows 7
Or
Theme - How to Apply Custom Themes
Jerry