Try this
Desktop Background - Change
#1
Go to Personalization > Apply the Aero theme > Go to Desktop Background click on it.
#2
Now choose a picture or use the Dropdown menu or Browse to your Picture. Then click on Save changes.
#3
You will see Unsaved Theme, click on Save theme.
#4
Name it and click Save.
#5
You should have a saved theme.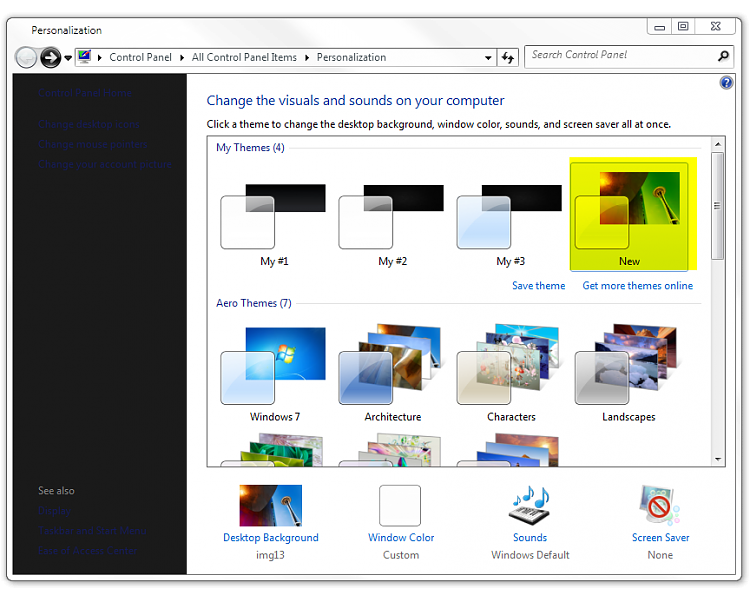 Jerry