I went to customize the start menu and checked the "Show as a menu" option under Computer. So now when I go to start menu> Computer, a menu pops up showing my drives, etc. My question is how can I make it branch out all of my folders and not only My Computer? Thank you

I really like QTTabBar. I created a Group with all my drives and set it to open on Startup.
I use the 1.5 Beta II version. Here's a screen shot: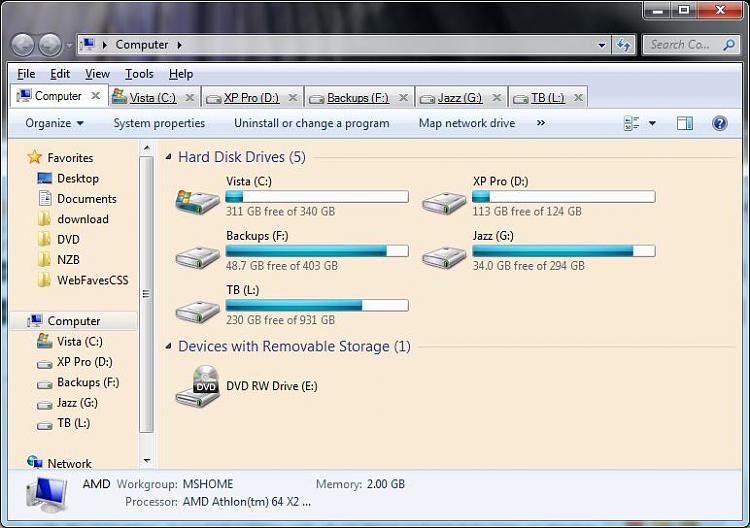 In fact the drives even show up as tabs when you open Control Panel. You can drag file(s) to a tab to copy or use multiple instances, which I prefer, to do drag & drop. Kind of neat.