I've seen quite a few threads about this here, but none of them seem to address the problem I'm having. So, let's see what happens.
Step 1 to pinning the iTunes taskbar icon is to keep it from doing this: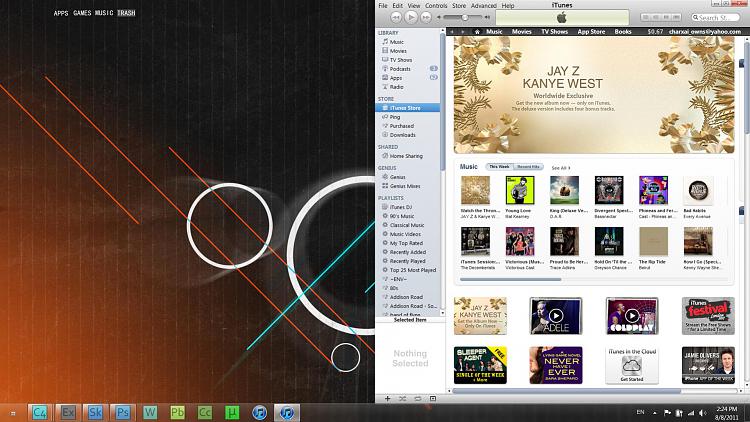 So, you just have to right click the open window, and pin it to the taskbar.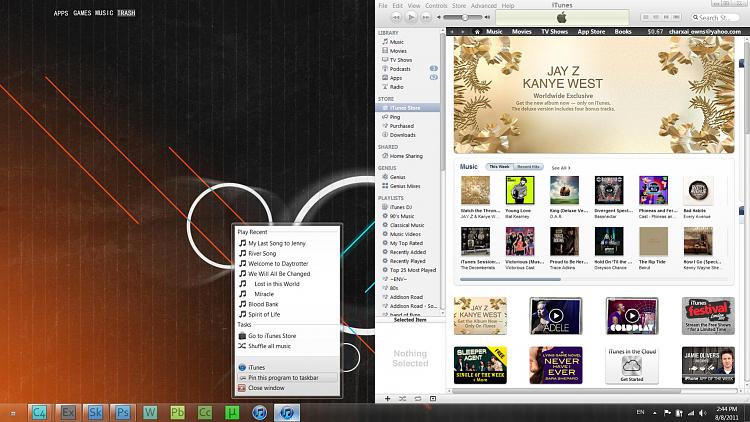 From there you can remove the other icon, so that you'll only have one pinned to the taskbar.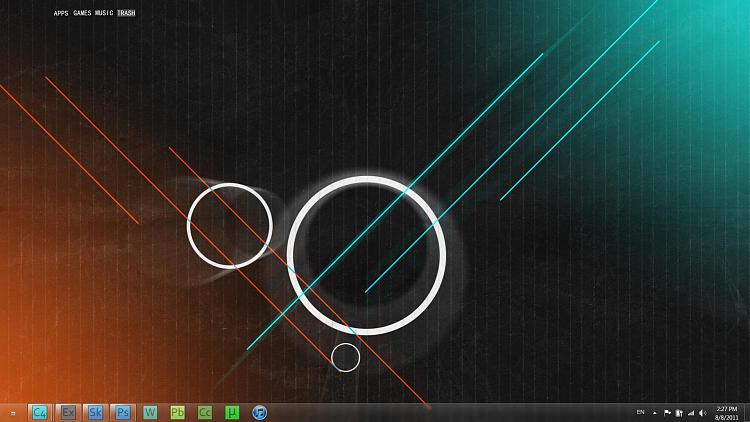 Now, I did that just to make sure that we're all starting out on the same page, because you can easily change the first icon, just not the second. The problem is, I do that by creating an shortcut on the desktop, changing the icon there, and then pinning it to the taskbar.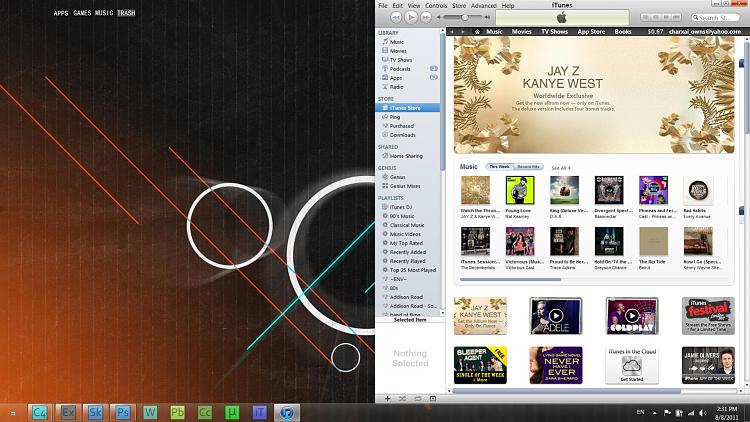 And obviously, you can't do that for this second window (at least, not that I know of). So, if you try to go through the properties in the taskbar to change it, you end up with an icon that's technically "changed," but the change in no way shows through on the taskbar.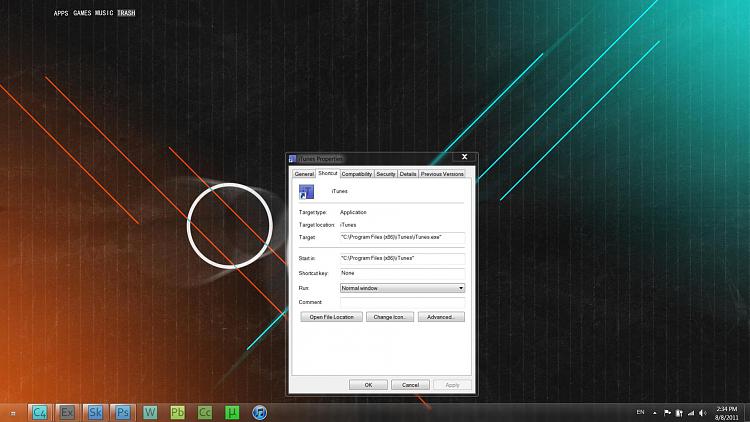 And that, ladies and gentlemen, is my problem. I can't get this icon changed, and it's definitely throwin' off my groove. As you can see, I've got a rocket dock that can substitute in for me, but I'd really rather just be able to figure this out.
Thanks in advance for all of your help!
edit: I'm running 64-bit Windows 7, if that helps at all.