Welcome to the Seven Forums
First where did you get "Restorator 2009" because that version is not even out yet it's Restorator 2007
Restorator - Bome Software - Restorator - the resource editor for customization, localization, and translation.
They do have a 30 day free trial as you can see in this screenshot there is an image folder.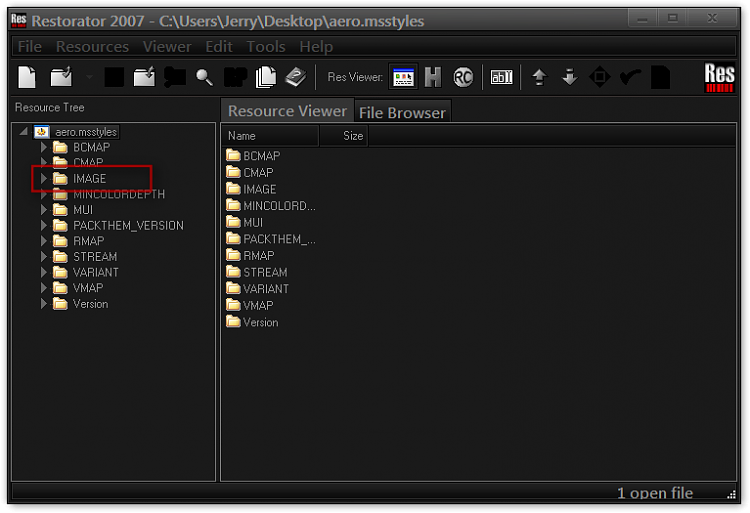 Second you should never work on the default aero.msstyles you should make a copy of it and rename it so you do not corrupt the original. Look at post #38 in this thread it will show you how to start a new theme
Start menu color change ??
If you are trying to put a picture in the start menu background it is very hard because start menu stretches depending on how much you have in it.
I can give you the default aero image numbers for the start menu if that would help. If the theme has been built with Windows Style Builder the image numbers have changed and I would need a link to the theme so I could find the new numbers.
If you want to just change the color I can change that for you. If you are using the default aero theme.
If you are using a custom theme you will need to ask the theme maker. It's not cool to change someone else work.
Let me know if I can help.
Jerry