I am going to give this a try I'm not up on my gadgets to much.
The gadget folder should be installed to C:\Users\
YOUR USER NAME
\AppData\Local\Microsoft\Windows Sidebar\Gadgets which is a hidden folder use this tutorial to unhide it
Hidden Files and Folders - Show or Hide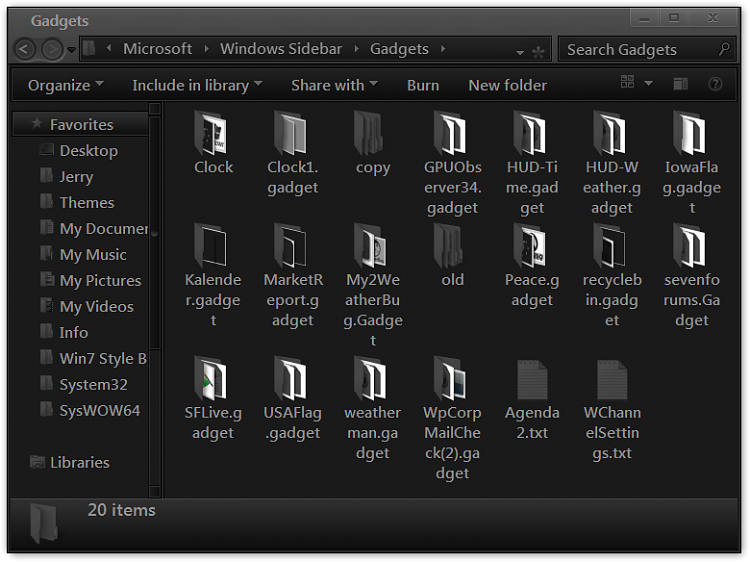 I know gadgets can be downloaded two different ways
1 looks like this
1 looks like this
both are just zip folders the first one you can rename the .gadget to .zip and extract it like a normal zip folder and then you can put the contents in the gadget folder in the locations stated above.
Do any of your gadgets work at all?
You may want to look at this also
Windows 7 gadgets may not work or be displayed correctly
Jerry