Sorry for the late reply.
#1
Create a restore point
System Restore Point - Create
I will show you how to backup the registry in a couple more steps.
#2
In the start menu search box type
regedit
and click on it in the search results to open up the registry editor.
#3
Navigate to HKEY_CLASSES_ROOT\Directory\Background\shell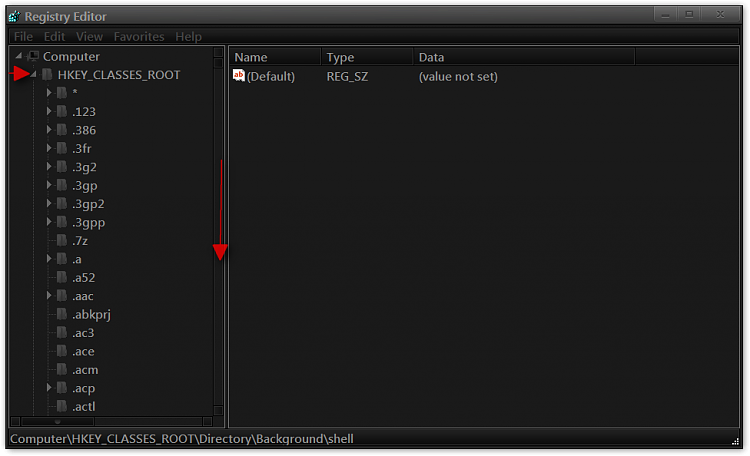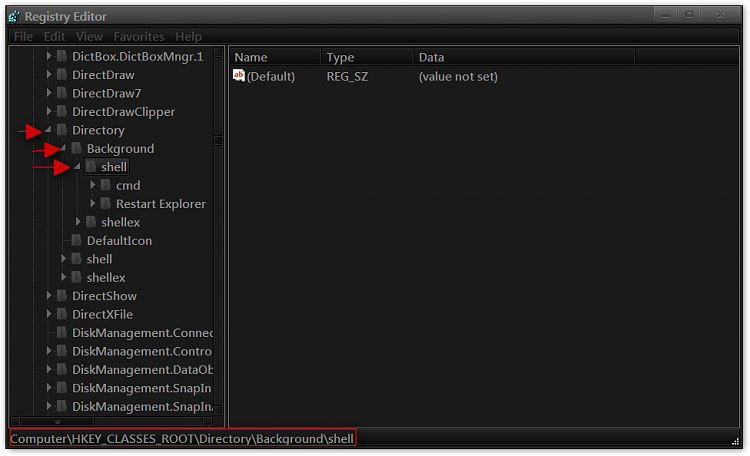 #4
Now we will back up the registry
Registry - Backup and Restore
Right click on Directory and click on Export.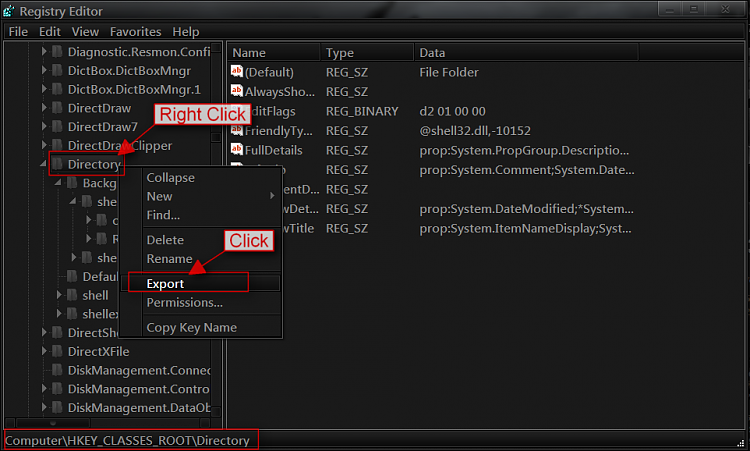 Give it a name and click on Save (I usually save them to the desktop and tell them done and then you can either store it in a folder in your documents folder or delete it).
#5
Now we will add a program (I am going to use Firefox as an example)
Right-click on shell go to New > Key and click on it.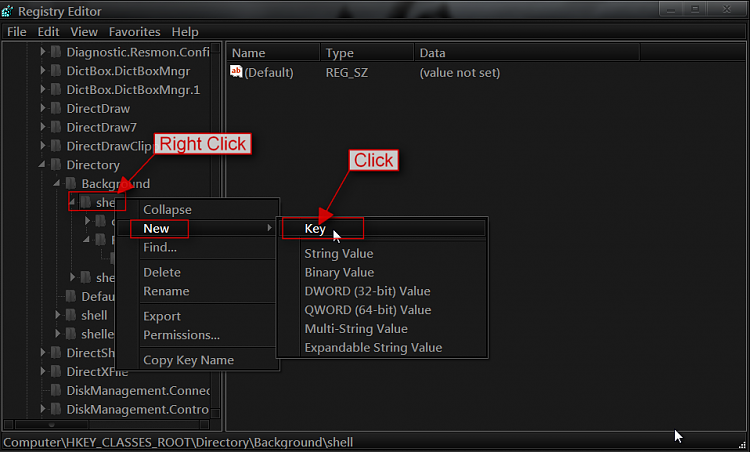 #6
In the New Key #1 Box Add Your Program Name That You Want to See in the Right-Click menu here I put Firefox.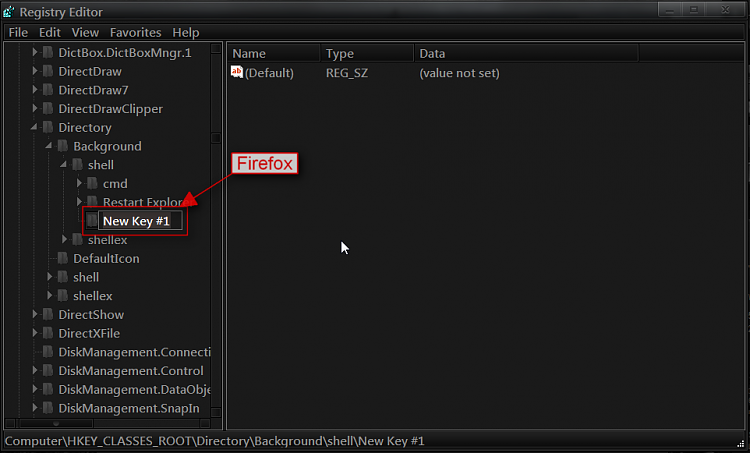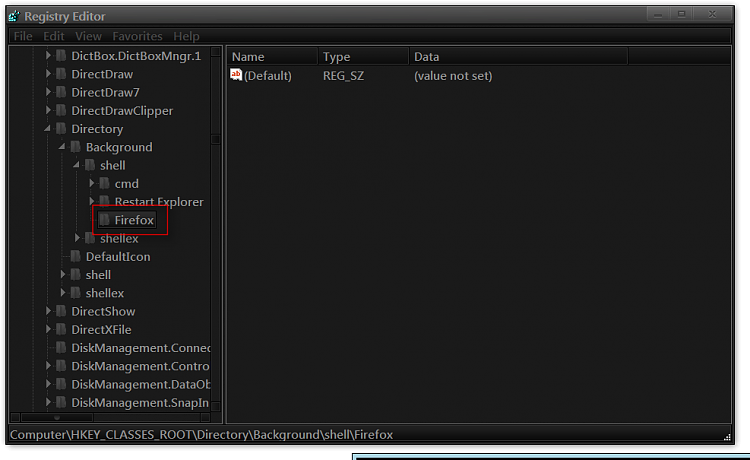 #7
Right-click on Firefox go to New > Key and click on it.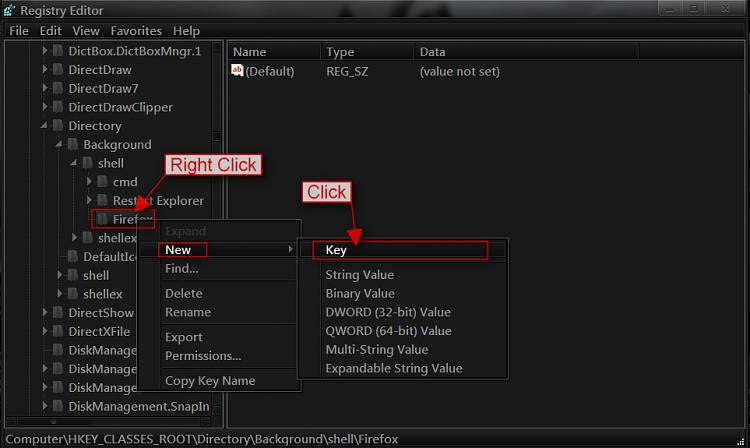 #8
In the New Key #1 Box Add
command
in lowercase.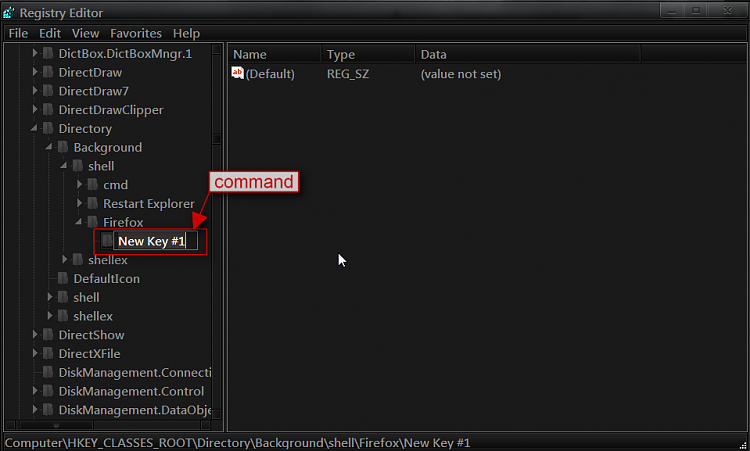 #9
Now you need to navigate to the programs .exe then push and hold Shift + and Right click on the program .exe and click on Copy as Path.
#10
Go back to the registry editor make sure you click on command on the left side and then on the right side Double-click on Default.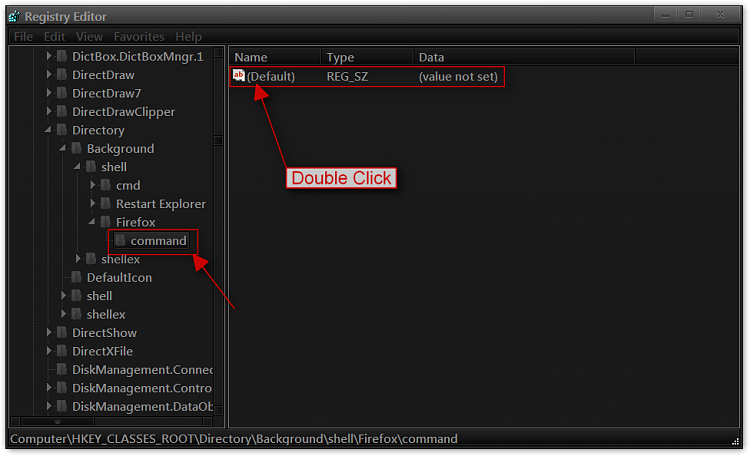 #11
In the Edit String box in the value data Paste or Ctrl + V the path of the program .exe and click on OK.
You should have your program in the right click menu(you may have to logoff/logon or restart to see it in the menu)
If you would like add icon to it follow this tutorial
Context Menu - Add Shortcuts with Icons
If something is confusing let me know and I will try to straighten it out for you.
Jerry