Hi
I'm new on the forum, looking for help and advice.
When I go Desktop-right click-Personalization-Wallpaper, it says
Unhandled exception has occurred in your application.
Index (zero based) must be greater than or equal to zero and less than the size of the argument list.
Have attached what it says next.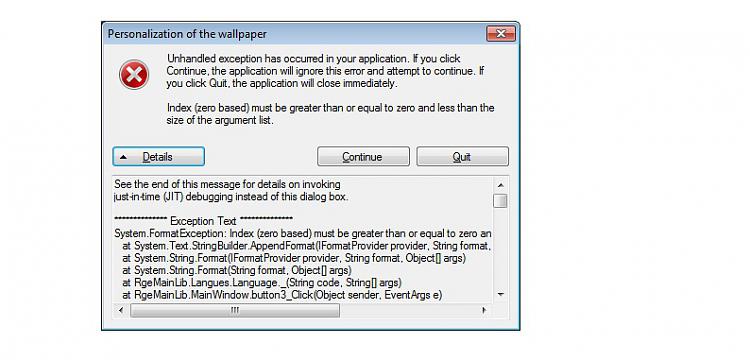 I tried this before:
1 - Go to this folder: %USERPROFILE%\AppData\Roaming\Microsoft\Windows\Themes\
(copy and paste that into the Start/search or Run box).
2 - Delete the TranscodedWallpaper.jpg file.
3 - Try to set your wallpaper again.
It changed the backround black instead of the picture I chose.
I also followed steps from this forum using Regedit but nothing changed.
Any advice appreciated.