Wow Jerry,

That's exactly what I was looking for man. It looks great now. No shiny and I can change the color as I want.

I really appreciate your help Jerry.

I am trying to learn customizing the themes from the resource you gave me earlier, so where is the part that I can define the shiny look and adjust it?


Regards,
Ali.
You're Welcome
Taskbar buttons numbers
There are 7 or 10 states for each image look at screenshots, the ones that are 7 states are the same so you only need to edit 1 and use it 2 more times (3 for Horizontal and 3 for Vertical), in the 10 states image the top 7 are the same as the 7 states images.
10 states
7 states
Custom themes
Horizontal
10 states #1150, 7 states #1151,1152,1153
Vertical
10 states #1160, 7 states #1161,1162,1163
Default Aero
Horizontal
#1014,1015,1016,1017
Vertical
#1024,1025,1026,1027
Windows Styles Builder changes the numbers.
No there is not. But I have some default aero theme numbers look at screenshots.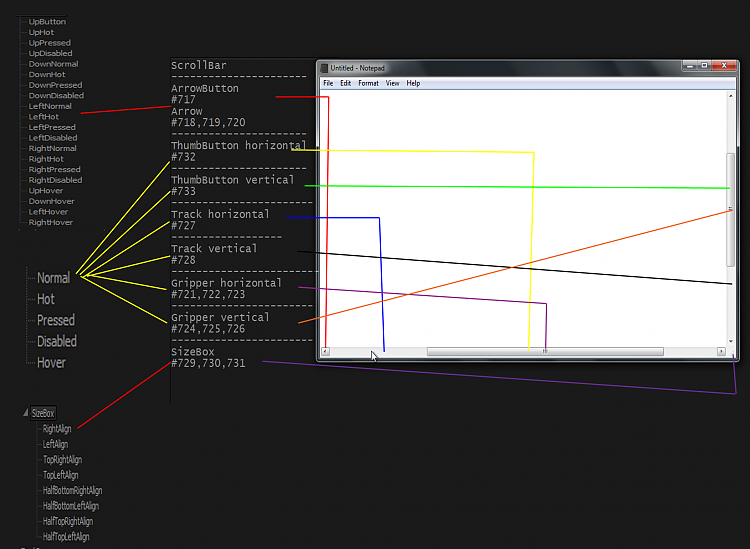 It best to start a new theme based off the default aero theme using a copy look at Post #38 of this thread it will so you how to do it
Start menu color change ??
If you are going to start themeing I would get
Ave's Windows7 Style Builder
it makes it easier.
Jerry