OK I got permission to do it, but am having a little difficulty there has been something changed in the .msstyles after putting the symbols back in their place they do not show up and I cannot find what was changed.
Look at the screenshots below, it shows you how the symbols are separate from the buttons that is in the default aero.msstyles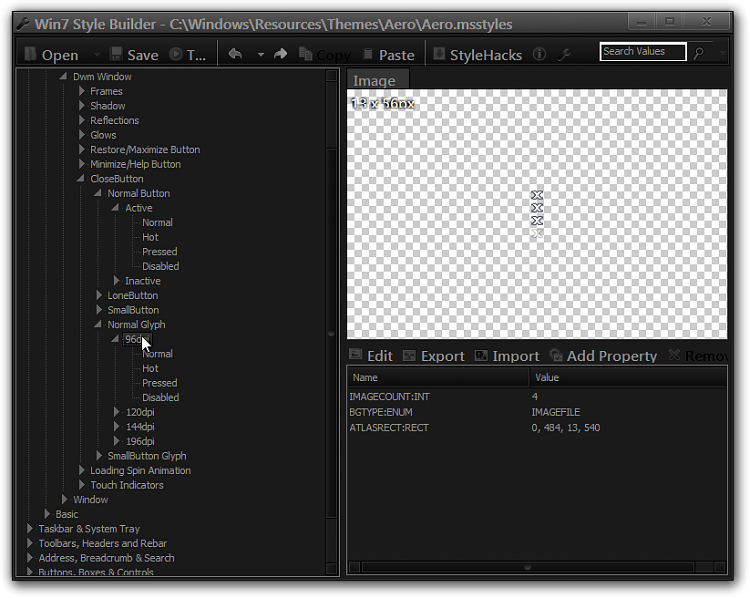 The creator did say that they are going to put them symbols back in the final version.
The only other way to do it would be to put the symbols right on the image.
Look at the two screenshots below of what it would look like you will notice in the second screenshot that the ? and the - symbols are on top of each other that is because they share the same button image.
It would take considerable amount time to do that to each individual button but if you would like me to I could try, if so which one of the 8 of that theme are you using?
Jerry