While in Explorer press/release the
alt
key to get the menu bar to appear at the top. Select
Tools
, then
Folder options
. Click the
View
tab, and browse the list to see if there are selections that allow you to change the way you can manage/view downloaded (saved) webpages.
It was there in XP and I thought it was there in w7 but I don't see it. It could be that I'm on a Home Premium machine right now rather than a Pro or Ultimate. Betcha there's a registry setting for it somewhere.
The settings would let you manage/view webpages as a single entity in Explorer (where you would only see the main file itself) or you could set it such that you would see them and manage them as your screenshot shows.
When you save webpages there is an option that allows you to force it to save as a single file: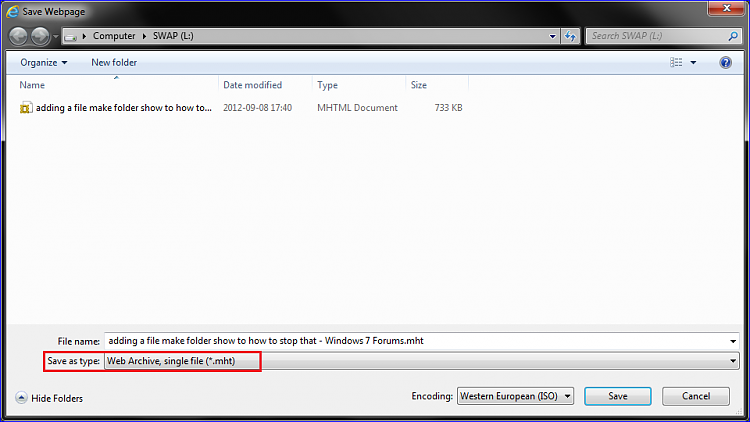 I don't think you always get a fully intact webpage saved though. Experiment with it to see if it saves the data that's relevant to you.