How about you try it yourself first, any custom theme you use you can customize it for your own use with no problems at all as long as you don't redistribute it.
Look at Post #6 of this thread
Windows Explorer Properties window background color
in that thread I show someone how to edit a different part of a theme the only difference for you would be you would need to open up the Elegant Glass.msstyles in C:\Windows\Resources\Themes\Elegant Glass folder and edit these images instead, Button # 508 it has 6 states(see screenshot) each state is 89 Pixels x 26 Pixels.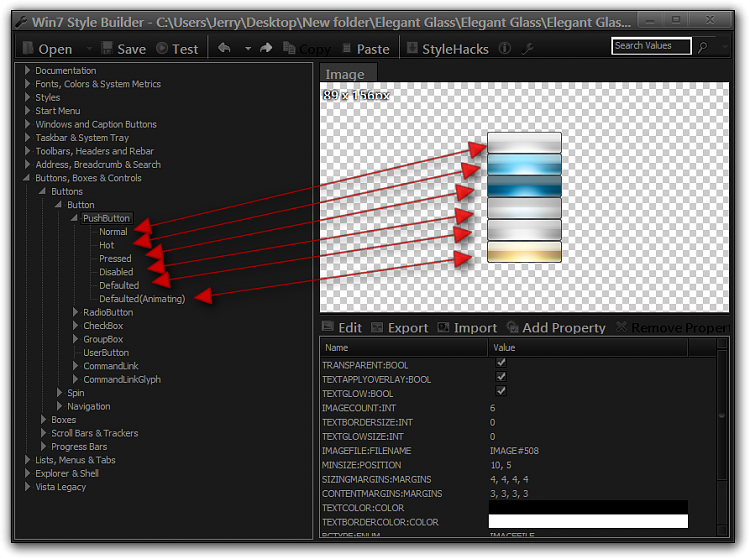 The Progress bar is #692
If you need any help with this let me know.
Jerry