I am a long time user of Windows XP. And I have very basic and specific ways of browsing and launching needed apps and getting to my files.
I recently volunteered my little brothers PC to be the Windows 7 guinea pig. I installed windows 7 with its awesome and simple new gui installer, ran all the updates, video drivers, the works.
Then when I went to add a toolbar to the right hand side of the screen by dragging an empty folder to the edge, the folder just bounced back.. Top, left.. no good. I chatted with several people I know using 7 and they tried with no avail as well. It works on Vista, XP and probably even back to 98-95.
Has this REALLY useful and SUPER IMPORTANT (at least to me) option been removed from the "newest and best" windows build?
Example of "MY" Autohiding Windows XP sidebar. Easy access to all my root drives, a cascading explorer, expanding games, and single click fully labeled program shortcuts.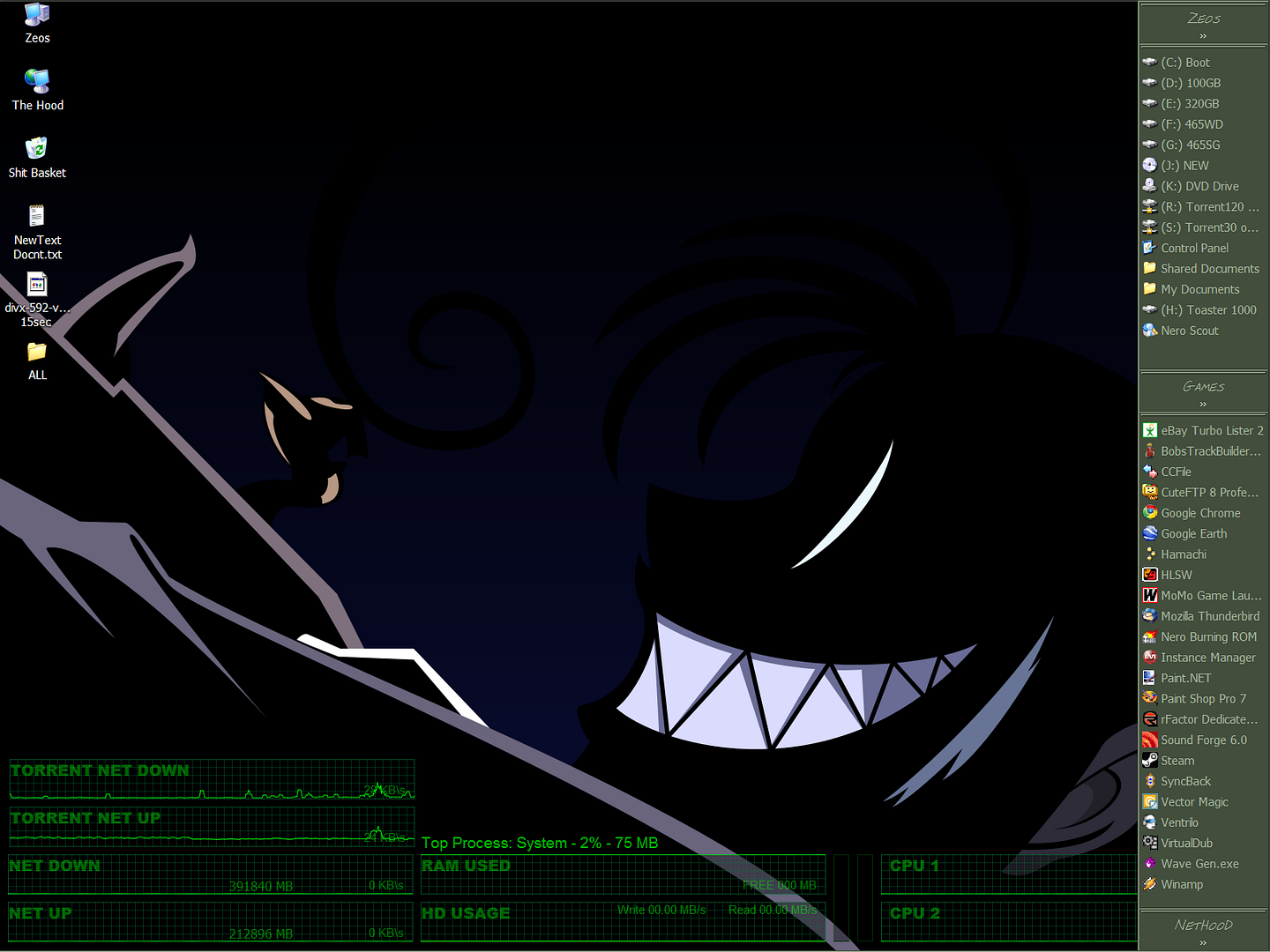 Showing Cascading One click file browsing. Just have to mouse over to expand subfolders to easily find buried files.