Thanks, Nick! Need to spread around but rep is on its way.
OK, last request (today

):
This login / background needs some pimping, plus a totally new win 8 version: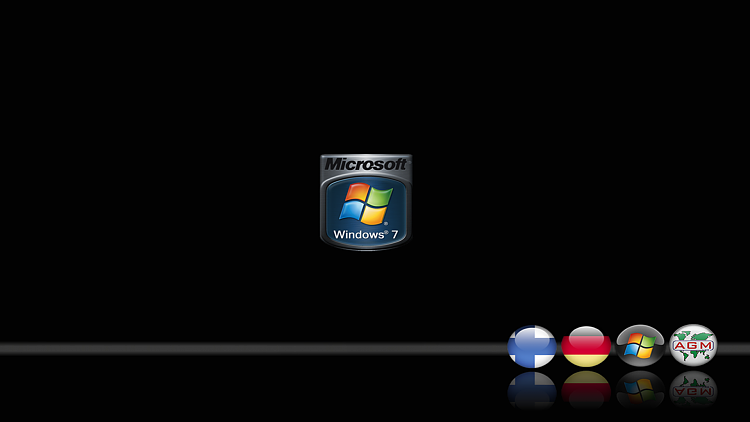 Here's the changes I would need to Win7 version: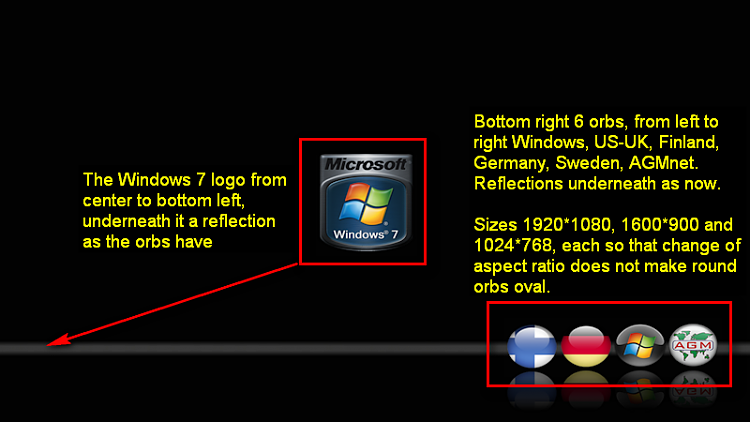 Use these orbs instead of original:
Sorry, I do not have Win7 orb, maybe it could be cut and done from the original (second orb from right)?
This same also with big Windows 7 "coat of arms" in the middle as in original, so two slightly different versions in these three resolutions: 1920*1080, 1600*900 and 1024*768.
Then Win8:
As above, both variations (coat of arms middle and bottom left). Coat of arms > Blue and white Windows 8 logo instead of that 7 logo with four colors, also the row of orbs bottom left change the Windows 7 orb to Win8 orb.
Isn't it nice when I only ask something easy and fast!
Kari
EDIT: Any ideas for another background color that would look good with these elements?