Hey guys. My friend is still unconvinced about Windows 7 and I am trying to turn him to the darkside. So, he has some minor caveats and cry-baby like problems. Basically what it comes down to is he needs his computer as he is a doctor and can't "Take a few days or weeks to get acclimated."
So I solved most of his problems in the tutorials section of how to make windows 7 look more like XP or even Windows 2000 (He's a big fan).
but one thing I haven't seen is this. He hates the new start menu. Too complicated too much junk for him. So, how can we turn this beautiful windows 7 into something more like this....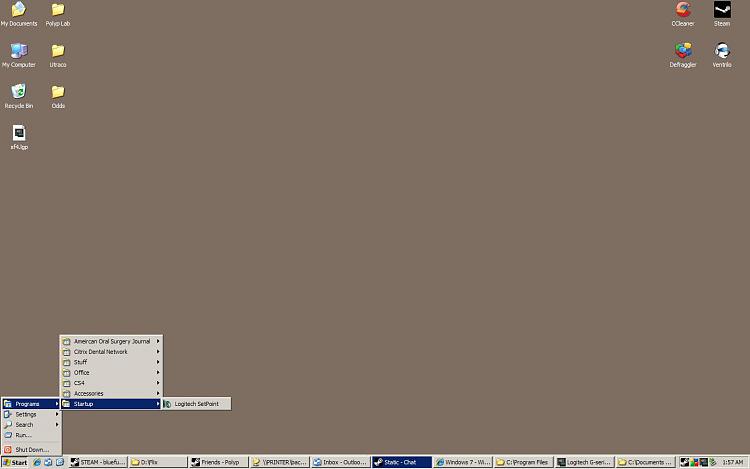 Or at the bare minimum, How can we get rid of the gaping void of "Recent Programs" or whatever it is called on the left side so that it's a much simpler rendition he can customize.
Example of the void I was speaking about. The giant grey hole that is the left side 60%. Get rid of that so that all that is left is that right side customizable list of Rhys, Pictures, Computer, Control Panel. etc: