The following is my way to apply the totally transparent start menu:
1. Adjust "for best performance" of the Visual Effects in the Performance Option.
2. Disable UAC in the Control Panel.
3. Take ownership of the C:\Windows\Resources.
4. Run the UniversalThemePatcher as
sergiogarcia9
's tutorial "
Theme - How to Apply Custom Themes
" , then restart the computer.
5. Download the "start menu transparent theme.rar" from
my SkyDrive
. (I hope the link works....

)
6. Extract the rar file, and copy the AaeroA file folder and the AaeroA.theme into the file folder of C:\Windows\Resources\Themes
7. Go back to the Performance Option to set the Visual Effects back to "Let Windows choose what's best for my computer",
8. Go to C:\Windows\Resources\Themes, and click the "AaeroA.theme ". OK, the transparent startmenu will appear right away, and we can customize our theme now.
For example:
And with some modfication, we can have better effect, certainly: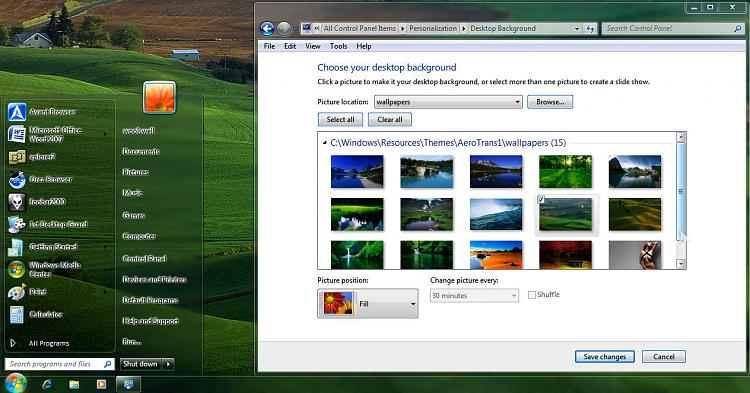 Hope it works for you, too.