The final release of my theme for windows 7, called Red Fusion. This is my first theme of this kind.

THIS THEME ONLY WORKS 100% ON X64 ATM. If you are using it on x86 the all programs bar will show as a white bar, instead of the red one in the screenshot.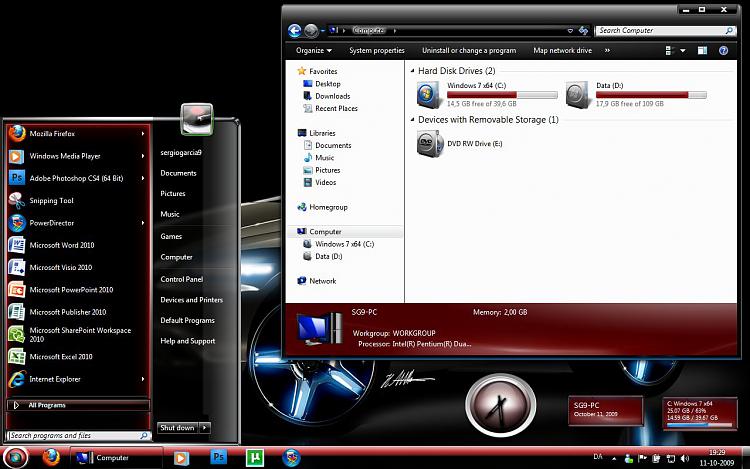 The theme includes:
3x Custom Gadgets
The theme itself
1 exclusive Start Button
15 High Res Wallpapers
1 Logon screen + app to change it

Also please visit my profile on DA.
http://sergiogarcia9.deviantart.com/
Please comment :)