Hi Elias,
Great gadget - thanks.
My gadget gallery window is now empty. they only show up if I close the Seven forums gadget.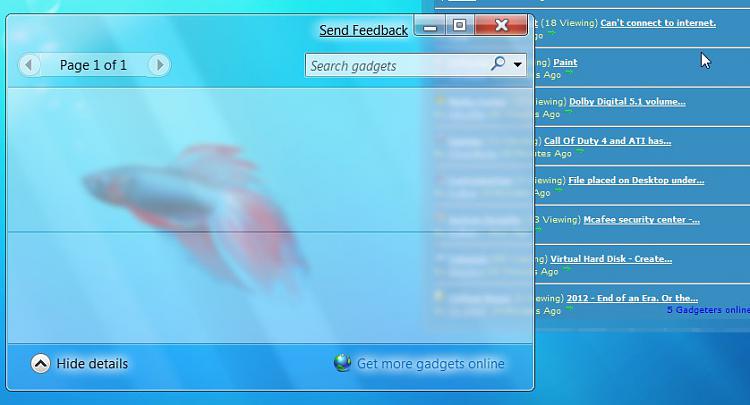 I never bothered with gadgets before, so is there something really obvious that I am not doing ?
If I close it, they show up - but now the sevenforums one won't start again - when I double click on any of the others they start up and appear on the desktop.
Thanks
SIW2