I don't sort any thing. All I do is select
View
choose the
icon size
and
show desktop
. Then right click desktop again and select
refresh.
I put my icons where I want them and they stay there.
Now when you apply a new icon through right clicking a program and (create a desktop short cut) it will be applied in the same location on the desktop. Then you will have to move it where you want it and then select Refresh again.
Their is nothing to be fixed. That is the way it works on both of my Windows 7 computers.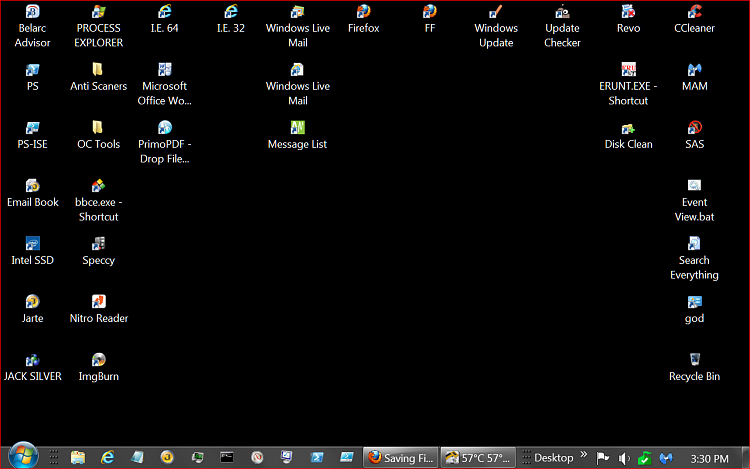 Thats where I want them and that is where they stay.