Although just to FYI
Julian
, in GIMP you don't
save as
, but you actually have to export the .xcf file to a .png/jpg/jpeg file.
Here's a tut that gives you a thick chrome look achieved by manipulating the bevel & emboss;
And here's a tut that gives you a more slick and clean chrome look achieved by playing a bit with gradients and a bevel & emboss;

Both tutorials require the
Layer Effects
plugin (GIMP's alternative for Photoshop's Layer Styles), and the first one also requires the
G'MIC
plugin (this one contains
a lot
of filters, compare it to Photoshop's FilterForge).
Also, FYI, I don't think that GIMP's native drop shadow (via filters) looks
a lot
better, and more like the Photoshop one, than the Layer Effects one. Here's a comparison;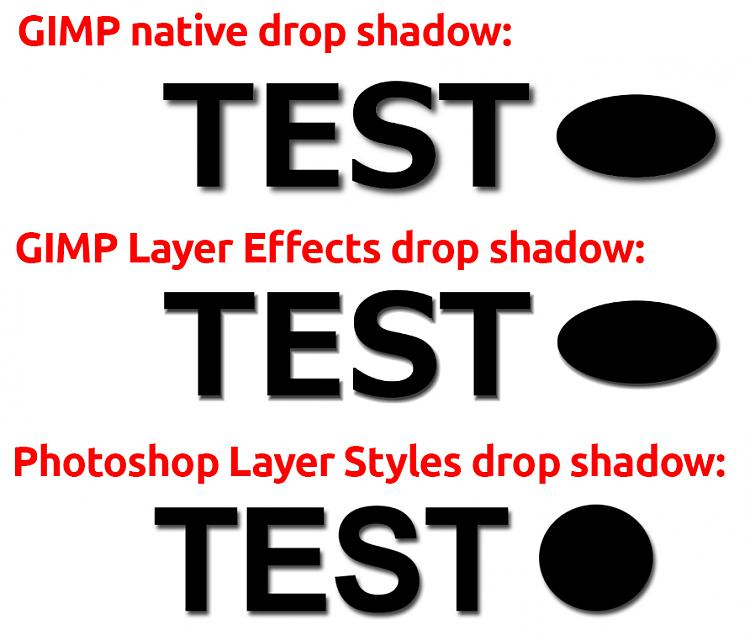 All drop shadows use the exact same settings, and as you can see, the Ps one looks the most 'natural' (in my opinion at least). The GIMP native one comes very close, only the size is a tad bigger, even when you use the exact same settings.
The Layer Effects doesn't at all look natural. The color is much harder and it doesn't fade out at all.
Nommy