Welcome to the Seven Forums
I would recommend first that you start a new custom theme so you do not corrupt the original, look at Post #38
Here
it will show you how.
You will need to do 1 of these 2 ways of Enabling custom themes for it to work.
Enabling Custom Themes - Windows 7
Or
Theme - How to Apply Custom Themes
OK the images you will need to edit our in the Steam image #971 in the .msstyles in the new theme folder that you should make from above. Yes resource hacker can be used (I never have much luck with it)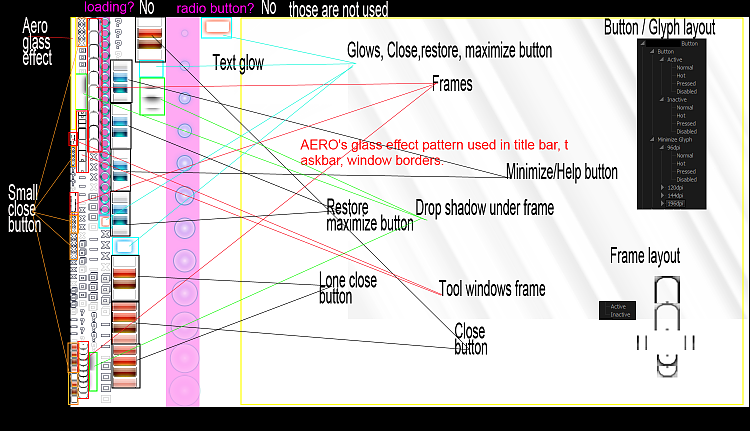 If it's too difficult I have
Ave's Windows7 Style Builder
and could make those changes to the buttons.(This program breaks down that Steam image #971 into individual locations) and posted here in a zip folder. Or if you would happen to purchase it I could show you what to do.
Let me know.
Jerry