Hey ToreAA & Welcome to SevenForums!
I do not believe there is a way. You can hide folders you dont need in the start menu by right clicking and selectig properties, then choose hidden and make sure its the folder and contents. Before you do that, move any EXE files you may use out. This is what my start menu looks like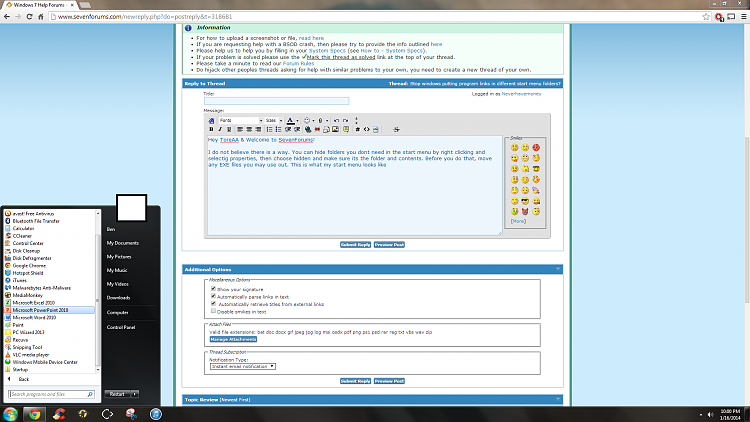 I was looking for a similar solution before and this was the best i could come up with. Hope this helps!
Ben