A Guy is correct (as usual) - that particular file copy window is created in such a way that it's not possible to lock or remember it's position. I've tested using various software that can indeed lock and remember window positions but a new unique window is created each time a file is copied and these programs can only remember the window position for the last copied file. If you copy the same file to the same location again - the window position is remembered. If you copy a different file you get a new window with a new position.
One possible solution to consider:
Install Teracopy and additionally consider a portable file manager - Q-Dir. Teracopy will do the job in it's own right but Q-Dir makes file copying multiple files from multiple locations much easier.
Teracopy: You get the option to use it or not when copying. Copy window position is remembered when using Teracopy.
Screenshots:
Two files being copied.
One file that I want to copy using Q-Dir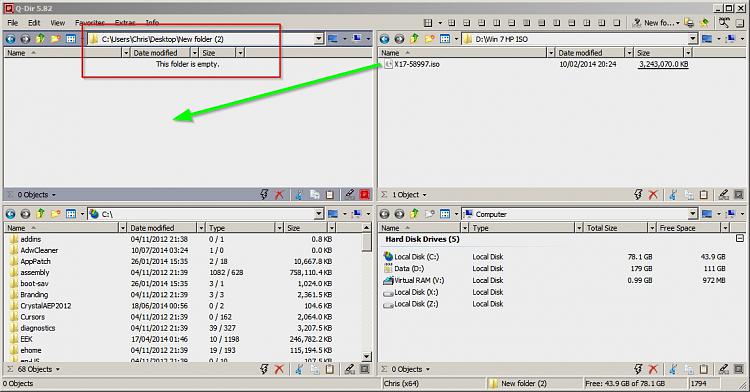 Attempting to copy gives the option to use Teracopy.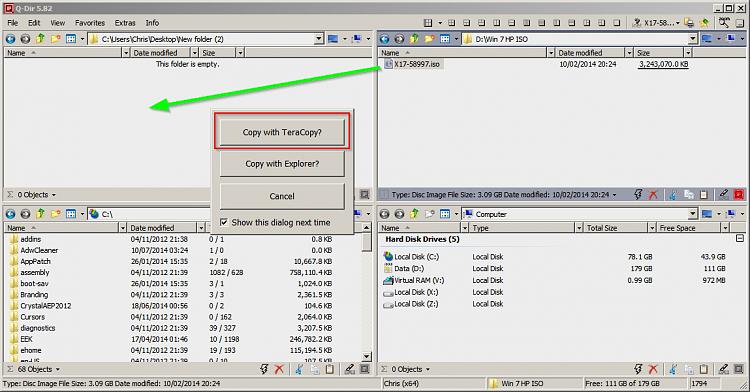 So it's not what you asked for but hopefully you might think that it's a decent enough workaround!
Download links:
TeraCopy
The TeraCopy installer will offer to install the full version on a trial basis. There's no need to select this option.
Q-Dir
Q-Dir is portable and can be run on demand from a shortcut or an elevated shortcut or can be run on startup if you place a shorcut into tour startup programs folder. The choice is yours - if you decide to try it.