Hi Klaw117 :)
I'll assume you want to change the embedded icon in an application.
For example, if you wanted to change CCleaner's icon to something a bit nicer, you would navigate to
%programfiles%\ccleaner
, open CCleaner.exe with Restorator.
In the left hand pane, expand
Icon
, right click the icon you wish to change and choose
Assign > Assign to...
Choose your prefered .ico image, save & close restorator.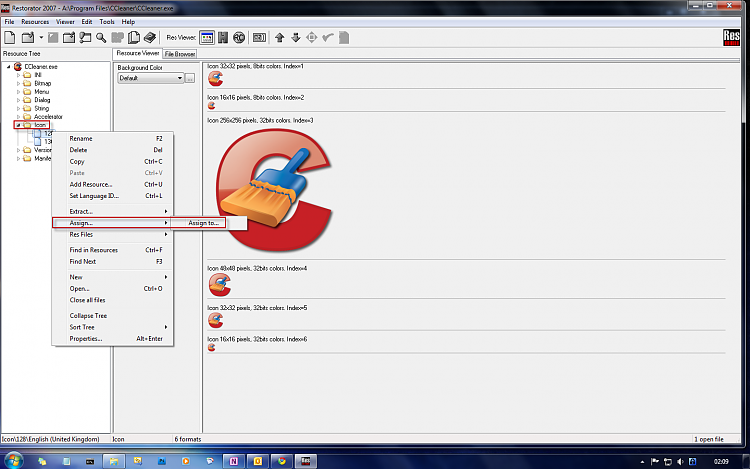 Please note that sometimes the icons will not refresh straight away. Delete the thumbnail cache, and see
here
.